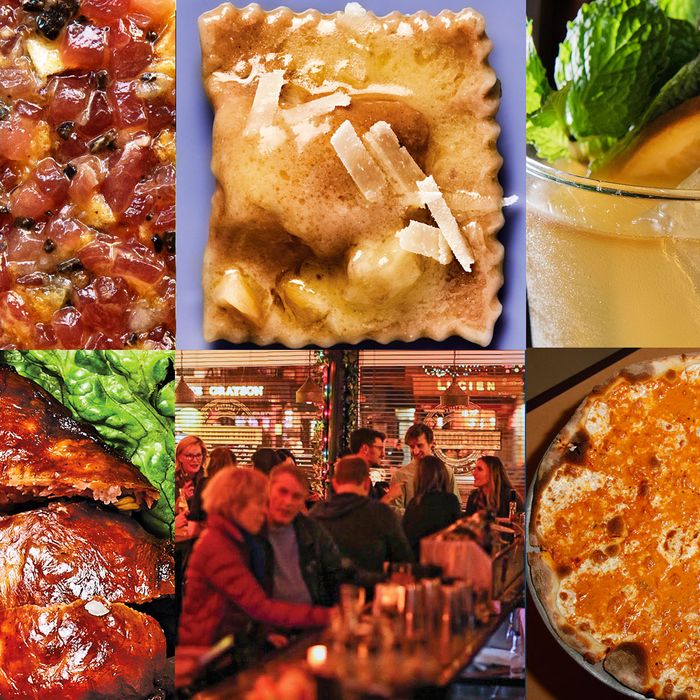 The editors have done a lot of eating lately.
Photo: Liz Clayman, Bobby Doherty/New York Magazine, Konstantin Sergeyev, @matthattanyc
Last year, the editors of Grub Street and New York Magazine asked ourselves what would happen if we argued out, selected, and ranked the very best versions of everything there is to eat, drink, and do in the city. Dubbed, simply, the Absolute Best of New York, the project has grown to include a vast collection of different topics: The city's best dive bars, pancakes, parties, burgers, briskets, and a lot more have all been dutifully surveyed and ranked accordingly.
In many ways, it's a supersize version of the magazine's annual Best of New York issue, which happens to hit newsstands this week. To commemorate this year's edition, we'll publish nearly 100 new and updated guides over the next three months. Our editors and contributors have diligently tested every burrito in town, nibbled on every pork bun we could find, and gorged on prime ribs and patty melts — then washed it all down with any kind of cocktail or egg cream you can imagine — to come up with these latest rankings. As always, opinions may differ, but we've done the legwork to make sure every single spot on these lists is worthy of inclusion.