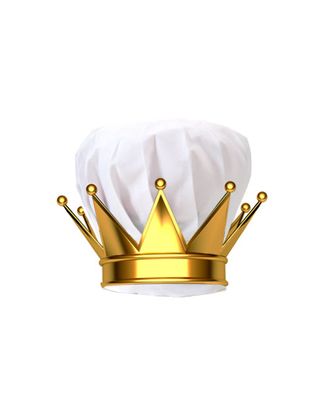 Welcome to Grub Street's weekly survey of the most-talked-about, must-visit restaurants in New York. The list below features spots both new and old, ranked according to one important, ever-fluctuating (and admittedly subjective) metric: Who has the most buzz? Perhaps a famed chef has taken over the kitchen or there's a new dish you absolutely must order. Maybe the restaurant is just brand new or the critics are raving about it. Whatever the reason, these are the 12 hottest restaurants in New York right now.
1. Le Crocodile (10)
Would you like some Barbuto-style roast chicken with a big pile of crisp, skinny fries? Of course you would and so, it seems, does Times critic Pete Wells, who this week gave three stars to this Williamsburg brasserie, writing, "Nearly everything I've had at Le Crocodile has made me want to come back for more."
2. Barbuto (7)
Then again, if you want your Barbuto-style chicken from Barbuto, you will be very happy to learn that the restaurant is now back in action, albeit around the corner from the original location. Everything, and everyone, you love from the original version is back, too, so the restaurant's legions of regulars should have no trouble settling right in to the updated space.
3. Thai Diner (2)
Suddenly, everything's a diner — including Soho Diner, José Andrés's Spanish Diner, and chef Sam Yoo's very excellent Golden Diner — and now the Uncle Boons team unveils the aptly named Thai Diner. As you might guess, it's equal parts Greek-American diner and Thai restaurant with a wild mix of food (kanom krok, eggs with Thai sausage, chicken liver with pineapple and Thai herbs, straight-up cheeseburgers) that is something like a free-for-all of deliciousness.
4. Rule of Thirds (1)
The new Japanese spot at the Williamsburg-Greenpoint border is off to a good start. The bar is huge, the drinks are solid (including a list of "sake for natural wine lovers"), and chef JT Vuong's menu is filled with hits, like a tofu-and-Camembert "hot pocket," and a deeply comforting vegan riff on kasujiru, a mushroom-and-bean-laden stew that's infused with the flavor of sake lees.
5. Ernesto's (3)
Chef Ryan Bartlow's impressive menu is filled with all sorts of food you find yourself thinking about long after you've left his new downtown Spanish restaurant: chicken croquettes with a beautiful custardy interior, that Instagram-famous pile of potato chips and Spanish ham, pots of long-cooked tripe, squid stewed in its own ink, and peppers stuffed with tender lamb neck.
6. Jua (4)
Chef Ho Young Kim's Korean tasting-menu spot is open, and quickly finding fans. The food on the $95 set menu is polished — with an ambitious approach that marries Korean and Western techniques — and the entire room smells pleasantly of the wood fire that Kim uses to cook much of his food.
7. Karazishi Botan (7)
Returning to the idea of "everything's a diner" — how about a "ramen diner," this one from chef "Foo" Kanegae, who is best known here for his work with Ippudo? It's in the space that was previously home to Battersby, which you may recall is, um, cozy. You might also know that everyone loves ramen and that this particular diner will not accept reservations. All of this is to say: Expect a wait!
8. Leo (8)
What's not to like about this Williamsburg pizza joint? The vibe is as casual as it gets, the pizzas are exceedingly solid, you can just grab whatever wine you want off the wall (or from a cooler up front), and everyone just seems so exceedingly happy to be here. Also: those beans!
9. 232 Bleecker (11)
Chef Suzanne Cupps has teamed up with the Dig chain for this new neighborhood spot in Greenwich Village. There is a massive grill, Cupps's signature way with fresh, seasonal ingredients, and lasagna made with Moses Sleeper cheese from Vermont's Jasper Hill Farm.
10. Da Toscano (12)
Speaking of highly revered New York chefs arriving in new spaces, Michael Toscano has returned to the city with an upscale Italian spot that promises to hit all the carby, meaty notes his fans will remember and love.
11. Verōnika (9)
What does Adam Platt think of Stephen Starr's newest restaurant, a gilded homage to the European luxury of yesteryear? Our critic recently wrote that much of chef Robert Aikens's cooking is extremely polished — the duck-stuffed chou farci and chicken Kiev are lovely — but "as dinner progresses at Verōnika, there's a sense that the kitchen, like this latest Starr concept in general, is missing that little creative twist that in cooking (and theatrical) circles is sometimes called a point of view."
12. Saltbae Burger (New this week)
You probably shouldn't actually go here, but when something is universally understood to be "the worst restaurant in NYC right now" — it has to make you a little curious, no?