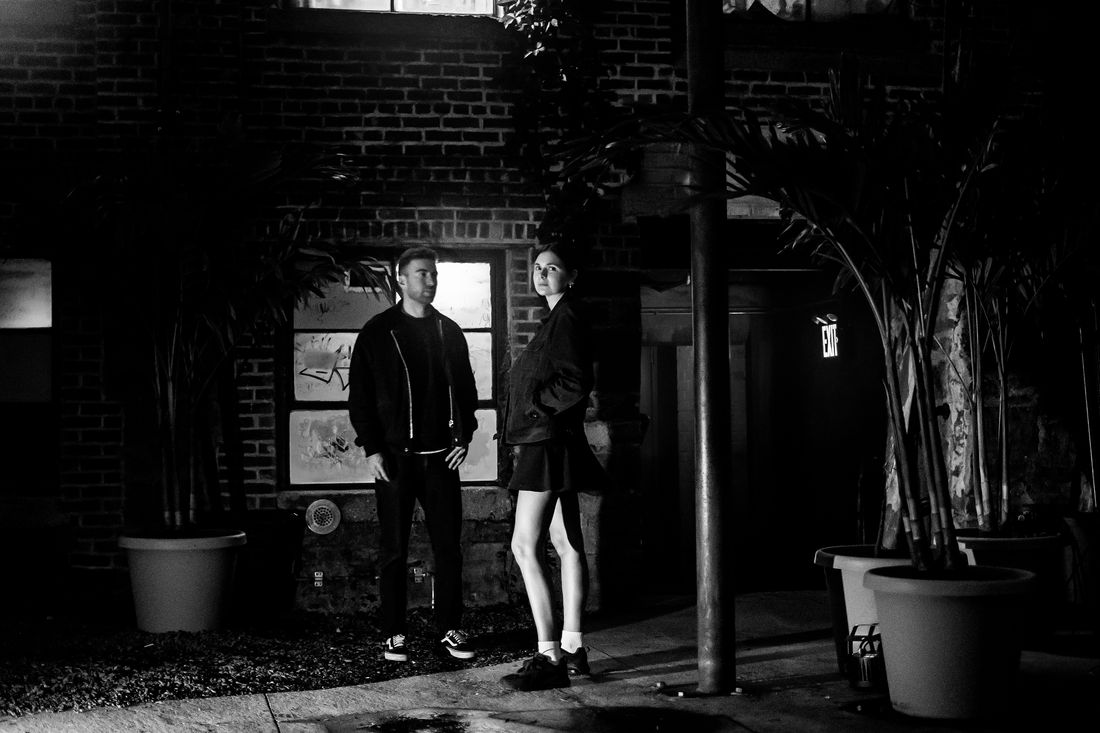 GeGa Japaridze and Téa Abashidze at Knockdown Center on October 7.
Photo: Mark Peterson
You may have seen that we published a list of 49 exceptionally powerful New Yorkers whose names you've likely never heard. You can call theirs inside power, hidden power, stealthy power — but in every case, what they wield is a distinct, sometimes frightening ability to get things done in their respective universes. Here's a look at all the food and nightlife power from our list, from a lettuce baron to a pair of nightclub doyennes to the man filling the city with Korean fine-dining restaurants.
The Power To:
Make
Chefs
Beg
for
Cabbage
They all want Zaid Kurdieh's "sweet, juicy leaves."
On Fridays, the Union Square Greenmarket is filled with chefs picking up tomatoes or squash ahead of the weekend rush, sure, but most important, they're trying to get some face time with Zaid Kurdieh, the owner of Norwich Meadows Farm in Chenango County. "It became a status thing for me to form that relationship and to be someone they are going to hold their top crop for," says Andrew Sutin, the executive chef of the Mary Lane, a low-key locavore spot in the West Village. He'd strike up conversations with Kurdieh, talk technique, and invite the farmer and his wife, Haifa, to the restaurant. Was Sutin trying to bribe the couple with food? "Yes," he says. "Building this relationship has been one of the most important things I've done for my career — period."
The reason: "They grow the best caraflex cabbage I've had," says Flynn McGarry. Victoria Blamey, another celebrated chef, agrees: "The Savoy cabbage is always gorgeous. Same with the caraflex — great sweet, juicy leaves when you roast it."
But it's not just that Kurdieh grows the best produce; it's that his farm does so with a consistency and scale that are unmatched by other Greenmarket darlings, which makes him indispensable for produce-fetishizing cooks, who will do what they can to curry favor with New York's unofficial cabbage king. During COVID, Ethan Frisch, co-founder of the spice company Burlap & Barrel, along with about a dozen cooks from around the city, ran Kurdieh's stand for months. Meanwhile, Breads Bakery owner Gadi Peleg lent him a nearby restaurant space, rent free, for packing delivery boxes. Anything to help out — and to gain an edge on other chefs who are competing for the same best-of-the-best ingredients. — Chris Crowley
The Power To:
Seat
You
Downstairs
at
the
Polo
Bar
Nelly Moudime decides if you make the cut.
The Polo Bar presents itself as open to all comers, but it is not. This is a private clubhouse in all but name, guarded by Nelly Moudime, a former model from Cameroon who came to Ralph Lauren's shrine to stitched leather and honeyed pine via Keith McNally's Minetta Tavern. She's seemingly affixed to the landing at the bottom of the restaurant's spiral staircase — so much so that on a recent night off, a stricken Clive Davis could be heard asking, "Where's Nelly?"
It is Moudime who mediates the Polo Bar's carefully guarded hierarchy of actors, editors, fashion moguls, and the extended Lauren family. Rumors persist that the classification system is as stratified as McNally's, though reps for the restaurant deny it. Established regulars won't say too much for fear of upsetting the balance that Moudime, a self-described control freak, curates within these windowless walls, but one did let slip that she becomes friends with many of the VIPs and "enters their orbit in a real way." Kehinde Wiley has painted multiple portraits of Moudime, and it's said she's constantly fending off poaching attempts, but for now, whenever, say, Steve Tisch, Marjorie Gubelmann, or Tommy Hilfiger wants a table, it's Moudime who decides where that will be — and whether any hoi polloi should be granted entry at all. — Ben Ryder Howe
The Power To:
Shift
the
Culinary
Landscape
Kihyun Lee is filling the city with Korean fine-dining restaurants.
Every era has its defining chefs and restaurateurs: Daniel Boulud, David Chang, Gabrielle Hamilton. These days, it's Kihyun Lee, and even if you don't know his name, you've likely eaten at his restaurants, which have all raised the profile of Korean cuisine and almost completely upended the fine-dining hierarchy. When Lee's company, Hand Hospitality, opened Her Name Is Han in 2015, he firmly established the house sensibility: Korean home cooking for the 21st century with design cues straight out of Seongsu-dong. The next year, Lee entered his first partnership with the couple JungHyun and JeongEun Park. Together, the group opened Atoboy and Atomix — the latter of which went on to rank among the city's most acclaimed tasting counters. In the meantime, Lee kept expanding: Lysée, Jua, Moono, LittleMäd, and the shared-plate seafood spot AriAri, which might quote an hourlong wait to eat on a Tuesday. Lee also started plucking restaurants directly from Seoul, importing that city's brightest talent and legacy institutions: Okdongsik and its famous pork broth, the bulgogi specialist Samwoojung, and, in November, "Korean soul food" at Hojokban. — Chris Crowley
The Power To:
One must "come correct" to get into GeGa Japaridze and Téa Abashidze's Queens nightclub, Basement.
When GeGa Japaridze and Téa Abashidze moved to New York from their native Georgia, their Eastern European sensibilities were shocked: While they were attending a party at a club in Brooklyn, the lights came on at 4 a.m. "We thought it was an emergency," says Japaridze. "'What is happening? What is happening?,'" Abashidze remembers saying. "My friends were like, 'Girl, chill; it's New York.'" Since the parties here were tamer than they had expected, they saw an opportunity.
The two promoters, who are former lovers with similarly chiseled features, stayed in the city and in 2019, along with Tyler Myers, opened their club, where the party never stops at 4 a.m. Basement is in the literal basement of Knockdown Center, a onetime factory in Maspeth, and it "keeps alive this 24/7 club culture that you see more in Europe and Berlin," says musician and raver Jonah Almost, who tells me he's lasted at the club well past 11 a.m. "It's become the institution for the scene."
People often compare it to Berghain in Berlin, but the pair bristle at that: "The reason why they say that is they haven't been to Georgia," says Japaridze (Tbilisi, in his opinion, is one of the best nightlife cities in the world). A night at Basement is not for the faint of heart. The venue is very dark, very sexy. "There's labyrinths, nooks and crannies to explore," says Almost. "No one bothers you, so you can do whatever." To preserve that vibe, the bouncers cover your iPhone camera lens with a black sticker when you arrive. This is assuming you can get in: Those judged too basic are denied entry. "The door guy's job is to create a fantasy," says Almost. "If you're not contributing something to make this situation quintessentially New York and cool, then you can't come in." Abashidze hopes you'll try again, though. "Next time you come, you might come correct." — Brock Colyar