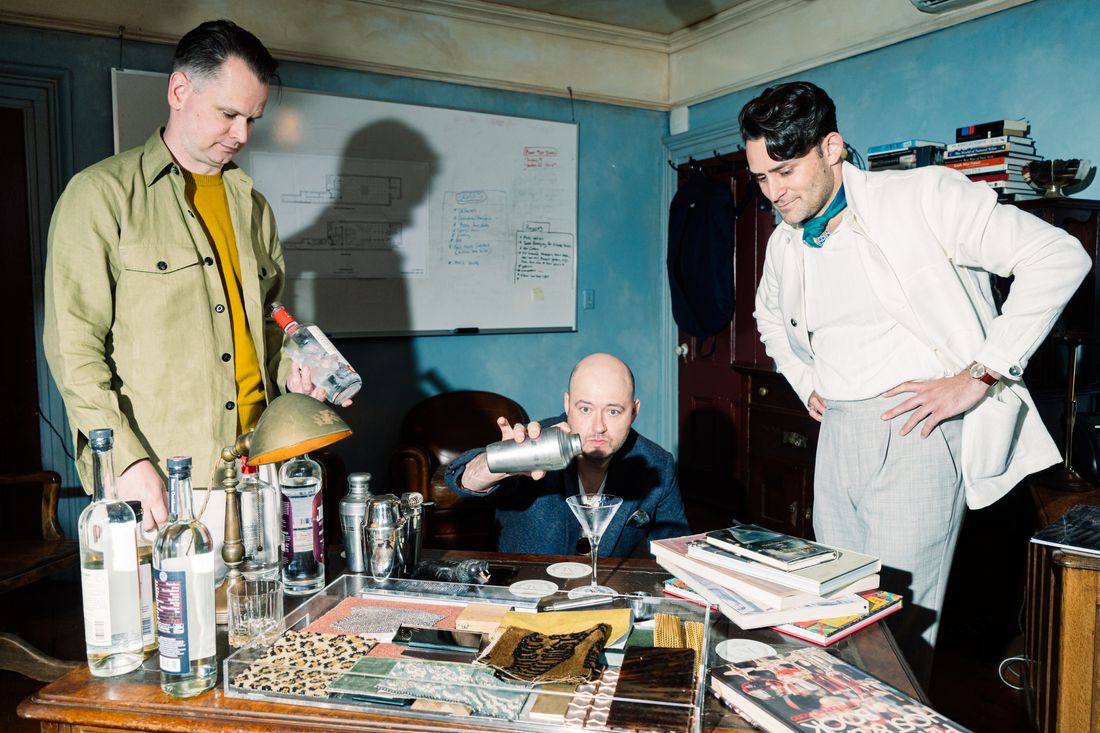 Testing drinks and glassware.
Photo: Jutharat Pinyodoonyachet
There is a door on the Lower East Side so plastered with wheat-paste flyers that it barely registers as an entryway. Behind it, however, is a long hallway lined with bronze-tinted mirrors leading to the room that will soon be the lounge and cocktail bar Tigre. "It's like an oyster shell," says Joshua Boissy, one of the owners. "Rough on the outside with an iridescent interior."
It would be difficult to take that description seriously from anyone else, but 12 years ago, Boissy and his business partner, Krystof Zizka, turned two Williamsburg apartments into the lush New Orleans–themed absinthe-and-oysters bar Maison Premiere. At Tigre, the duo are chasing what Boissy calls a "residential sexiness in New York from the 1970s, '80s, and maybe even '90s." He conjures a scene: "Back in the day you'd go out dancing, and then you'd return to someone's residence to finish the night. Those homes were modern, the hosts traveled around the world, and there were fresh flowers and the lighting was really moody."
The bar is green Brazilian quartzite. The design firm Studio Tre has sent over swatches of jacquard velvet alongside samples of tortoiseshell and bronze as accents. Maison Premiere's sensibility is "more is more" (the piña colada is served in a whole coconut; Sazeracs are served tableside), but at Tigre — where the walls will be upholstered in ultrasuede and the playlist includes tracks by '80s bands like Mendes & Mendes — the emphasis is on the party.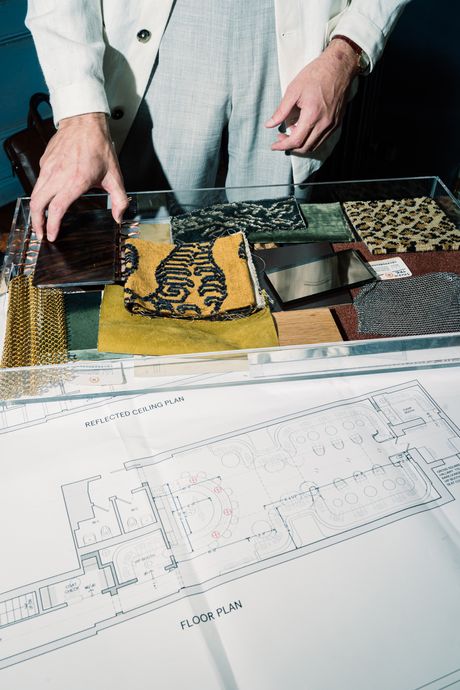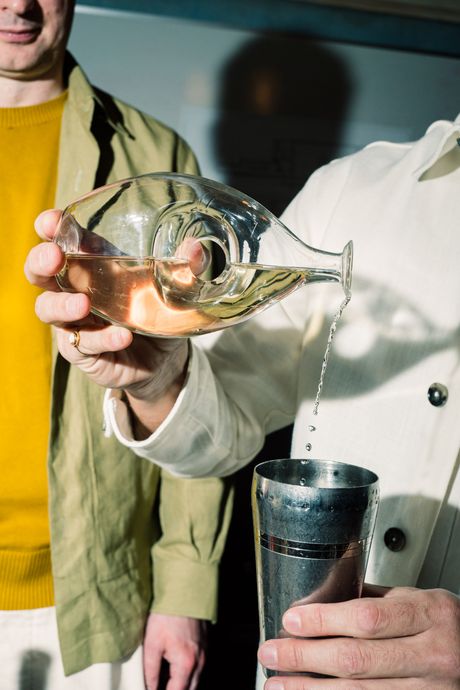 Drinks will match the mood. Executive bar director William Elliott is in R&D phase, pulling ideas from sources like Playboy's Host & Bar Book. Some of the drinks will be new inventions; others will riff on old standbys. "If it's a cocktail you've heard of, it's going to be insanely elevated," Elliott says. He mentions a screwdriver recipe he's developing: "I do an orange cordial — basically macerate the skins with sugar, let it sit overnight, and combine it with juice," he  says. "And then I have all these other little tricks to boost the flavor, like adding orange-flower water and some crazy curaçao so you're just stacking flavor on top of flavor."
The menu will likely list 18 cocktails, plus a few beers, wine, and some sort of martini program, because, despite the oversaturation of the martini market, "Josh and I are overtly martini-obsessed," Elliott says. He explains that, at Maison Premiere, they cater to a crowd that arrives expecting some of the best cocktails in the world, whatever that may be: "The reason why we have 400 liquors behind the bar is to accommodate anything they should ever want. Like, God forbid we can't make someone a Rusty Nail," he says. At Tigre, they're keeping the options tight and emphasizing glassware over garnishes. "It's going to weed out the cocktail nerds," Elliott says.