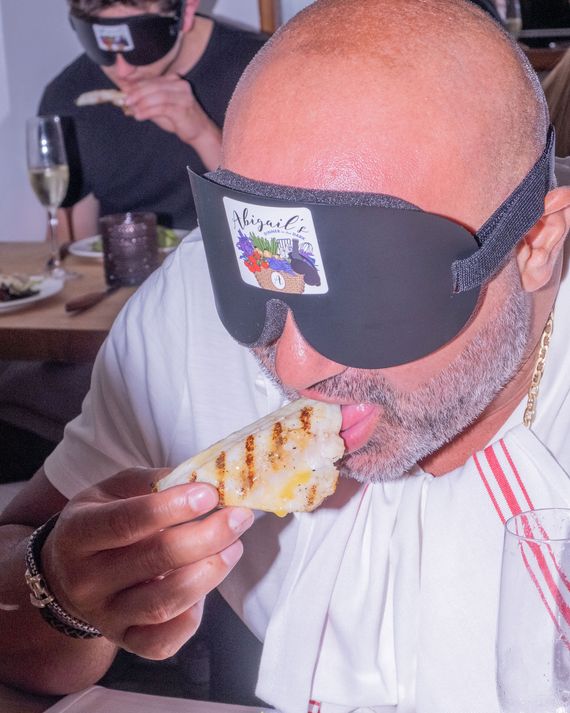 A diner (cautiously) tastes a dish.
Photo: Lucia Buricelli
Twice a week, the basement of 193 Henry Street in the Lower East Side hosts Dinners in the Dark, offering a four-course menu with unlimited wine. The menu can accommodate a variety of dietary restrictions but is always a surprise to the blindfolded guests of Abigail's Kitchen. "We're not trying to trick people," Abigail Hitchcock, the dinners' founder, explains. "It's meant to be fun." 
It is fun for the diners — and for the staff, who watch as participants interact with their food and one another in surprising ways. Hitchcock pulled back the curtain (literally — it's red velvet) and let photographer Lucia Buricelli in to see what she sees after her guests have gone dark.