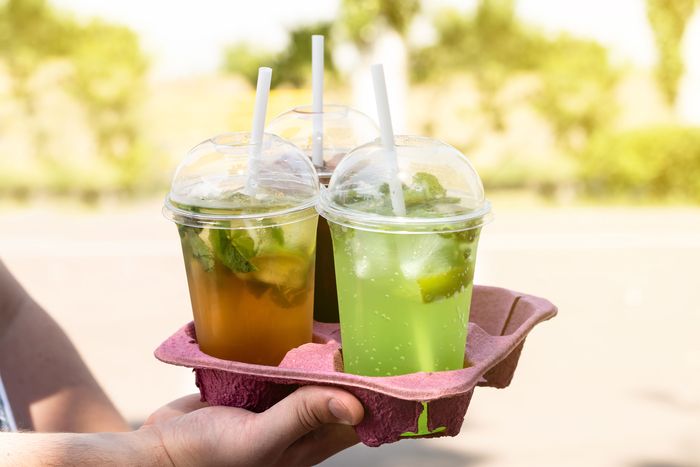 Cheers, New York.
Photo: DevMarya/Getty Images/iStockphoto
On Saturday, New York State legislators officially passed the state's budget, which includes a provision — at long last — to bring back to-go cocktails, at least for a while, and with some stipulations. Here is what you need to know.
Is this really happening?
Yes. Ever since the program expired in June 2021, proponents have been angling to bring it back, but while the governor included to-go cocktails in her proposed budget back in January, neither the Senate nor the Assembly included the idea in their proposals last month — a setback for the cause. But in the end, it made the final cut: It's happening.
I can't wait for my family to order takeout margaritas for many generations to come!
Well, no, sorry. What the budget does is temporarily reauthorize the sale of to-go cocktails for the next three years. Then we can debate it again.
Fine. Whatever! Let's go!
Not so fast. There are other details you'll want to know: Any business with a liquor license can sell drinks for takeout and delivery, but — and this will sound familiar — all alcohol orders must be "accompanied by a substantial food item.
I'll order the food! What are the other rules?
Restaurants can't sell whole bottles of wine or liquor to go, much to the relief of the state's liquor stores. Drinks have to be served in sealed containers, and it doesn't change anything about where you can drink — all the normal open-container laws are still the same.
When does it start?
It has in fact already started. Restaurants were allowed to revive to-go cocktails as soon as the budget passed.