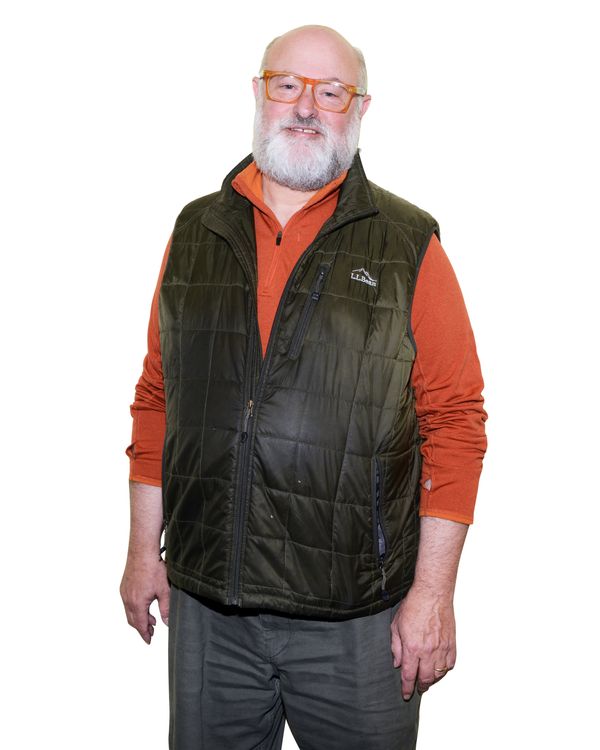 Schoenfeld, who passed away yesterday at the age of 72.
Photo: Michael N. Todaro/Getty Images
I always used to think of the great Chinese-food scholar and restaurateur Ed Schoenfeld, who died yesterday after a long battle with cancer, as the last in a long line of a certain type of New York original who used to populate the food world back in the dim days of the 20th century, before an explosion of digital chaos allowed everyone to pretend to be an expert on everything. Like Edna Lewis and her lemon chess pie, James Beard and his hearty American meatloaf, or A.J. Liebling and his Alsatian choucroute, these pioneers tended to have their own particular area of passionate expertise. They tended to be self-taught, like Eddie, who began his lifelong study of Chinese food as a kid eating Sunday dumplings out in Brooklyn, and they tended to create their own quirky personas over time, the way Eddie, who was known for his owlish red spectacles and his fondness for farmers' suspenders, did, too.
I used to spend a little time with Eddie when I first began writing about food, decades ago, in the hopes of soaking up a little of his knowledge and wisdom, which was considerable. He was involved in over 50 restaurants during the course of his long career, and could discourse for hours on the origins of General Tso's chicken (it's Taiwanese but owes much to the chefs he helped recruit to the original Shun Lee Palace back in the '70s), or Shanghai soup dumplings (they're Taiwanese, too), or the lineage of old Kuomintang generals in Taiwan, some of whom he'd met during his travels to Taipei. He'd learned a northern style of "mandarin" home cooking from Grace Chu, who'd been married to Chiang Kai-shek's ambassador to Moscow, but he was also a practiced Japanese homestyle cook, and if you let him, he'd talk for hours on the best way to fry pork katsu, or a Japanese rice omelette.
Eddie's real talent wasn't as a cook, of course, or even a restaurateur. He was an enthusiast and a scholar, and he regarded himself, from the beginning of his career in the late 1960s, as an ambassador for proper Chinese cuisine, which New Yorkers could only dream about back then, when even the most enlightened gastronomes subsisted on dreary bowls of lo mein and egg foo young. Like the early blues scholars who traveled down the traditional folkways and recorded the songs of the great old masters, Eddie chased down the great banquet chefs and cooks who'd scattered after the Communist revolution in 1949. He found them in France and in Taipei, beginning with Michael Tong at Shun Lee Palace, where he ran the front of the house in the 1970s, continuing on with great Anhui chef David Keh in the '80s, and finally with Joe Ng, whom he recruited from a dim sum parlor in Brooklyn to run Chinatown Brasserie, then Redfarm and the great Peking duck restaurant Decoy. In doing so, Eddie more or less single-handedly brought a kind of music to the world of Chinese cooking that we'd never heard before.
Eddie invited me out once or twice to dinner when he lived in a house in deep Brooklyn, which I remember had a comfortable wok-filled kitchen and a sprawling lawn, although our relationship changed a little when I started to review his restaurants. The last time I saw him was a few years ago at Decoy for an event he agreed to do in partnership with the magazine. I'd been one of the few critics who'd given Redfarm a less-than-glowing review, so we hadn't spoken in a while, but Eddie loved an audience, and he and I shared a love for Peking duck, which I'd first eaten as a child in Taiwan in the '60s, when I'd begun my own explorations into the joys of northern Chinese food. Eddie was wearing his red rimmed spectacles and trademark plaid shirt, and as the duck banquet was served around, he rose slowly from his chair like a country preacher and began to talk in his theatrical way about the particular joys of Peking duck. He talked about the history of the dish dating back to the Imperial Ming court, the endless complexities involved in its proper preparation and the correct way to enjoy it. When he was finished with his sermon after 20 minutes, or maybe longer, our little group of grateful big-city fressers put down our forks and our chopsticks and our glasses of cold beer, and we gave Eddie a round of applause.