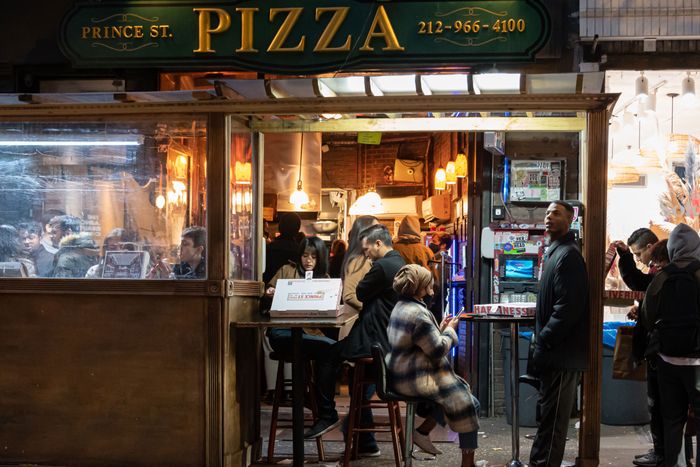 If you want to stay inside, you'll need two shots.
Photo: Noam Galai/Getty Images
Three months after taking effect, New York City's restaurant vaccine mandate is getting an update: Starting December 27 — just in time to ring in 2022 — people over 12 will need two shots if they intend to eat inside a restaurant, Mayor Bill de Blasio announced this morning on Morning Joe. Kids between the ages of 5 and 11, meanwhile, will need proof they've received at least their first dose.
The new policies are part of a broader attempt to curb a potential winter spike, which includes requiring private employers to enforce the mandate. For restaurants, though, the tweak is just a logical extension of the rules already in place. The original vaccine mandate, which required adults to have gotten their first shot, went into effect in September, and now people have had three months to get the other. Originally, school-aged kids weren't eligible to get the vaccine; now that they are, the first dose is required.
So far, 81.6 percent of New Yorkers over 18 have been fully vaxxed, and nearly 90 percent have had at least one shot. The numbers for kids aren't quite so robust yet: Slightly less than half of kids 5 to 17 have gotten their first dose, according to city data.