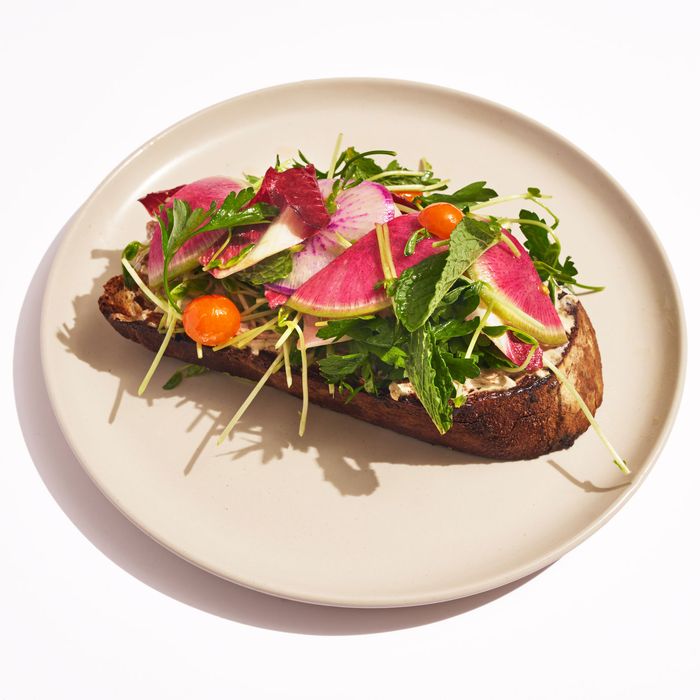 The MVPs of St. Jardim's vegetable toast: Bien Cuit sourdough, caramelized-labneh spread, and a flurry of herbs.
Photo: Adam Friedlander
As far as modern culinary concepts go, there may be no greater clichés than the all-day café, the natural-wine bar, and the upscale bodega. St. Jardim, newly opened in the West Village corner nook vacated during the pandemic by Bar Sardine, identifies as all of them but does so with enough flavor and personality to make it stand out from a very crowded pack. Credit for this goes to the good taste of partners Andrew Dete and Christa Alexander, neighborhood residents and first-time restaurateurs, and the talents of consulting chef Tony Nassif, a Montreal native whose résumé includes Black Seed Bagels and the Spotted Pig.
With its oversize windows flung open to the street, spare Tunisian dishware, and lavish seasonal-vegetable compositions that look engineered to tempt Instagram addicts, the 28-seat spot evokes the sunny climes and latte art of California, Australia, and especially Brooklyn, whence come its coffee beans (Sey), bread (Bien Cuit), wine director (moonlighting from the Four Horsemen), and director of operations (late of Leo). Yes, this is the type of place that will (and already does) attract chronic lingerers pretending to work on their laptops and zoomer girlfriends gossiping over avocado toast. But Nassif's rendition of that all-day-café staple, dappled with crumbled queso blanco and crunchy salsa macha, is so delicious it should appeal to avo-toast connoisseurs of all ages as well as some detractors. Season-bridging salads are as fresh and well dressed as you could hope and embellished with kaleidoscopic wheels of radish, the last of the Sun Golds, Padrón peppers so hot you'll need to nibble them in increments, and two types of sweet roasted squash. The chef's Lebanese heritage can be detected in his liberal use of labneh — spread on sturdy vegetable toast, paired with cashew muhammara in the meze plate, rolled inside the mint-flecked omelet Alexandria — and in the garlicky toum on the chicken sandwich.
You'll find Tom's Juice in the grab-and-go fridge and eclectic snacks on the retail shelves (the banana candy is something Dete discovered on frequent business trips to Brazil; he named the café for a parkside neighborhood in Rio). Bodega-wise, it's more curiosity shop than general store. And the mostly French wine list reveals some surprises, like orange Moravian Muscat and a Michigan rosé. If you're not quite sure what goes best with a labneh omelet or the broccoli di cicco with anchovy and parm, the friendly staff will be happy to help you out.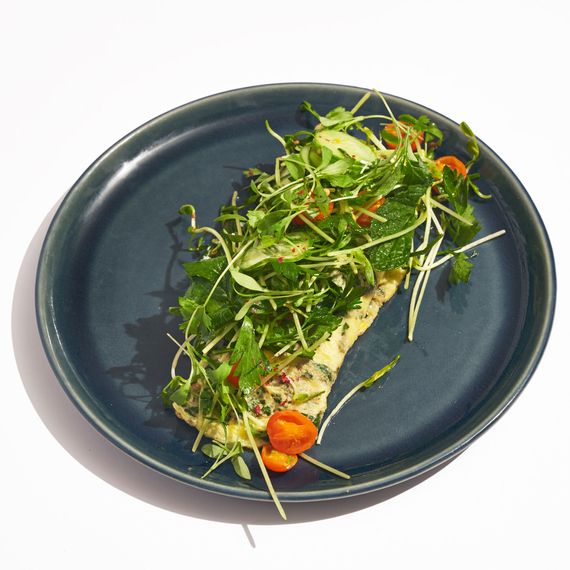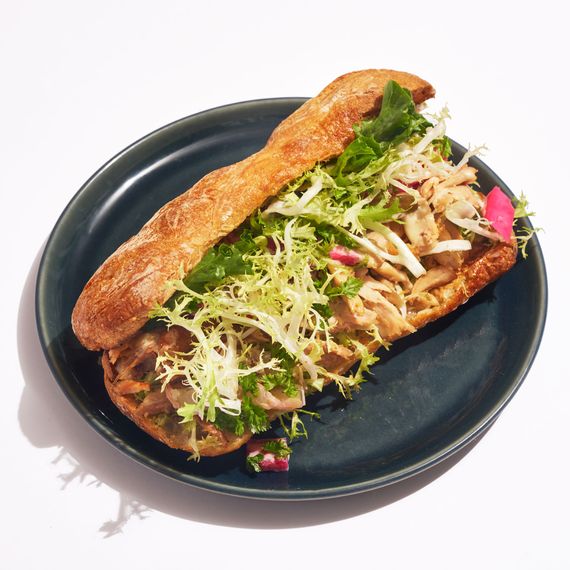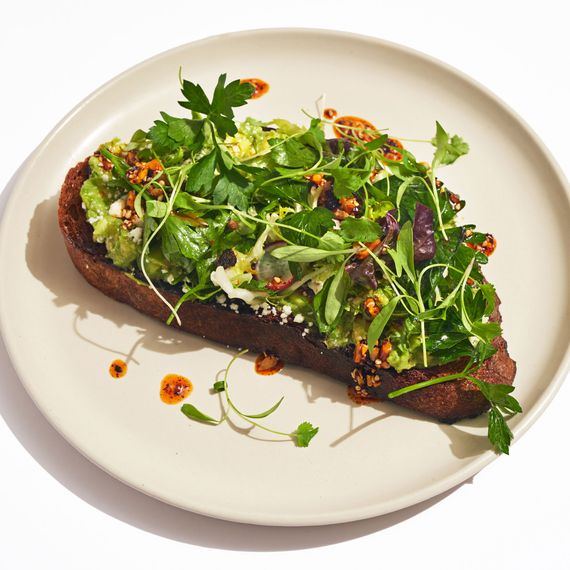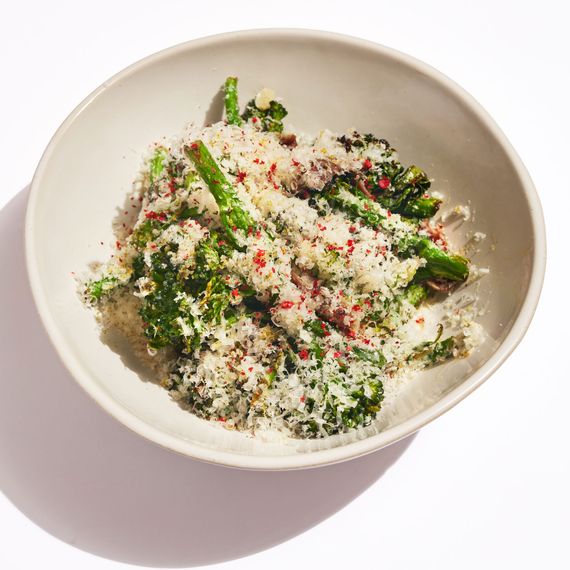 St. Jardim, 183 W. 10th St., at W. 4th St.; stjardimnyc.com