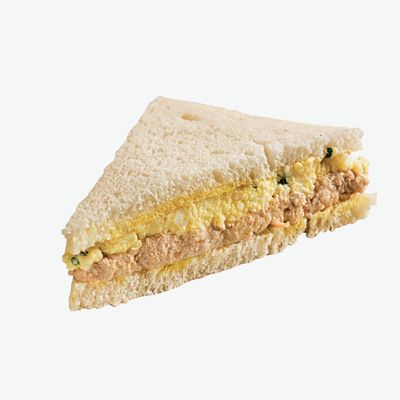 Sant Ambroeus' Il Nostromo.
Photo: Courtesy of Sant Ambroeus
Intrigued by the ongoing Subway tuna sandwich drama, we recently slunk over to our local branch to try the embattled chain's hotly contested hoagie. The good news: it tasted like tuna, and as previously noted, it wasn't half bad. (For the record, we went for the $5.59 six-inch sub and loaded it up with banana peppers, black olives, red onion, shredded lettuce, and tomato.) And yet, you can do better. If you want something more delicious and less controversial — if not quite as cheap — try one of the following.