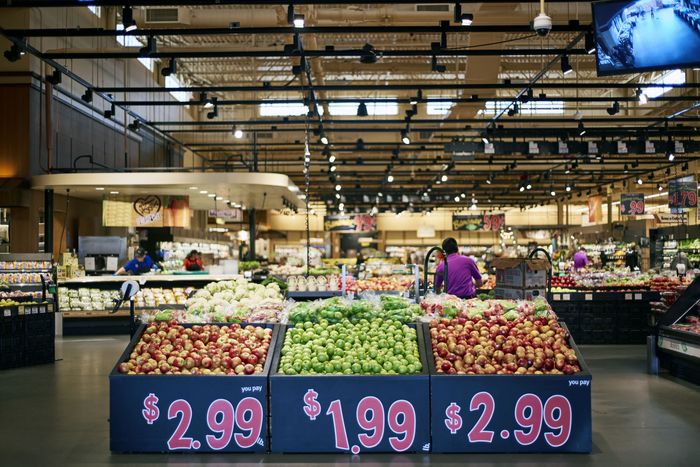 Photo: Gabby Jones/Bloomberg via Getty Images
What could possibly replace the haunted Astor Place Kmart, which shuttered abruptly earlier this month, leaving a weirdly shaped hole in New Yorkers' cold hearts?
Now, we have an answer, and the answer is Wegmans. The Rochester-based regional grocery chain known for its passionate fans and its submarine sandwiches is set to open its first Manhattan location in the now-vacated space sometime in "the second half of 2023," according to an official announcement.
This is big news (82,000 square feet, specifically) for Manhattan Wegmaniacs, grocery superfans who, until now, have had to make do trekking to the Brooklyn Navy Yard for their Wegmans house-brand pan-seasoning flour (the Wegmans house brand, any Wegmaniac will tell you, is but one of many reasons for the store's cult-like appeal). Of course, they could order their groceries — the store delivers cross-borough via Instacart — but that is not the true Wegmans experience, which involves wandering the aisles in a fugue state for many hours and then perhaps eating a hamburger. The true Wegmans experience also generally involves navigating a parking lot the size of some small towns, but here, we will instead use the 6 train.
"We are so excited to bring Wegmans to Manhattan. This is something we've been dreaming about and working toward for a long time," said Colleen Wegman, president and CEO of Wegmans Food Markets, in a statement. She did not clarify whether it will also be haunted.