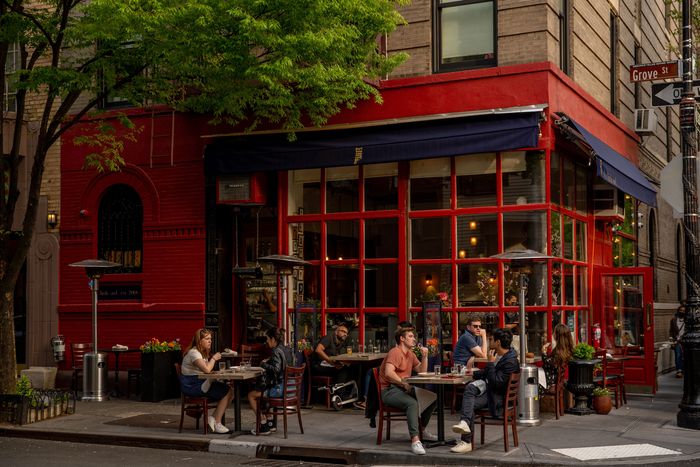 One more year.
Photo: Bloomberg/Bloomberg via Getty Images
Two weeks after failing to make to-go cocktails permanent, New York State has temporarily extended COVID outdoor-dining policies, allowing restaurants to make greater use of sidewalks and streets. It has been an essential policy for restaurant operators during lockdown, during which indoor dining either wasn't allowed or seriously restricted. The return of indoor dining in September, before anyone knew when they could get vaccinated, "terrified" many restaurant workers. With 52.1 percent of adults in New York City vaccinated and case counts remaining low, more restaurant workers say they're feeling comfortable for the first time since the shutdown.
In a statement about the bill, Governor Andrew Cuomo stressed the important of capitalizing "on those efforts that helped so many of New York's small businesses survive amid the global pandemic." Speaking with the New York Post, New York State assemblywoman Patricia Fahy, a sponsor of the legislation, said that outdoor dining will "continue to help revive downtowns and Main Streets across New York State." She tells the paper that she plans to push similar legislation when the law expires next year, and some have called to make the changes permanent. There's good reason to: In bringing more life back to New York's streets, expanded outdoor dining and the Open Streets program (where it actually worked) hinted at what the city could look like if the streets were oriented less around cars and more around public life.