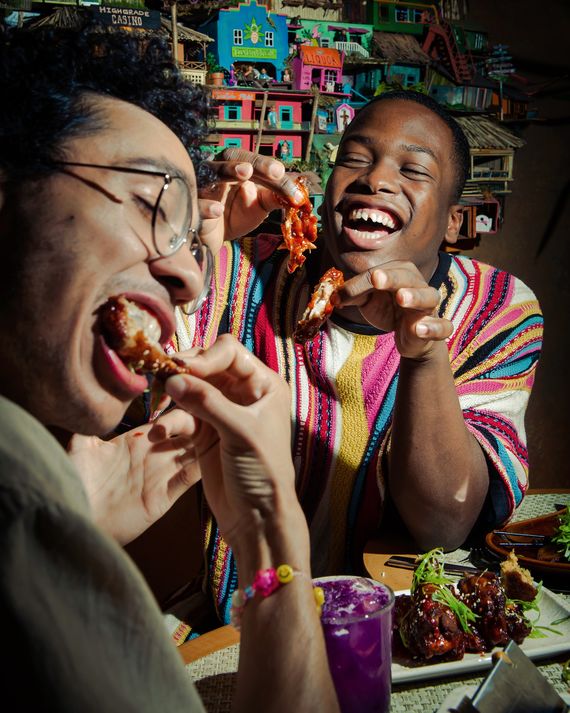 At Kokomo.
Photo: Dina Litovsky
A collaboration between New York and Eater.
As anyone who's dined out while seated next to a plexiglass screen or inside a plastic igloo knows, it's not the restaurants that went away during the pandemic but the packed dining rooms that give them life and spirit. Finally, in this post-vaccination phase, something resembling normalcy has been restored. If you've been away from the scene, cooped up in your apartment subsisting on ghost-kitchen burritos and fried-chicken sandwiches, however, you'll find that the restaurant landscape looks very different. Exciting new spots have managed to open against the odds; old favorites were transformed by a hopping alfresco ambience; popper-uppers have settled down into a permanent neighborhood groove. There are so many new things to eat, places to go, and chefs to discover that it's hard to keep track. So we joined forces with our colleagues at Eater and came up with the following list. Consider it your official summer 2021 restaurant guide, a snapshot of all the best places to go right now with the people you've been missing the most.