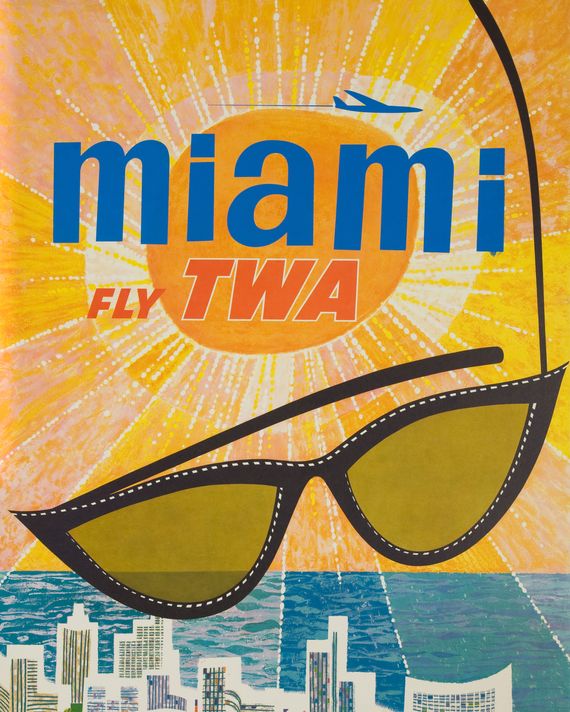 Photo: David Pollack/Corbis via Getty Images
This town is nuts," the New Yorker to my left exclaimed as the dishes pattered down on our snug little table under some potted palms. At 6 p.m., the outdoor space at the new Miami South Beach outlet of the Major Food Group juggernaut flagship, Carbone, was already more or less packed with revelers. They guzzled $18 margaritas, and happily flipped through giant-sized menus filled with pre-pandemic delicacies like lobster fra diavolo and lamb chops for two that are carved table side. The restaurant's darkened, baroquely appointed interior space was more or less packed, too, and as you can probably imagine, there wasn't a mask in sight, except among members of the bustling, industrious staff, many of whom had come down from the frozen, COVID-conscious wastelands of New York City for the opening.
As a dutifully paranoid (and now fully vaccinated) New Yorker, all sorts of wild thoughts danced through my head as I sipped my own $18 margarita and hesitantly inquired about the price of today's lobster ($120, thank you very much). Were any of the deeply tanned Floridians crowded onto this little patio aware of the numerous COVID variations currently mutating in their great, blissfully ignorant petri dish of a state? Had any of them visited their local Publix for a dose of vaccine, or were they just a bunch of madcap Trumpists who were willfully scoffing at the dangers that we all knew were still lurking, more or less everywhere?
But as dinner began to unfold in its familiar theatrical acts — from cocktails to the rainbow of anstipasti to the ceremonial arrival of Carbone's famous table side Caesar salad cart — I felt my carefully nurtured pandemic anxiety slowly melting away into something more relaxed, and possibly even hopeful.
Take a seat at any of the crowded establishments up and down South Beach, these days, and you can't help feeling like you're getting a glimpse into the country's antic, euphoric, possibly dangerously insane post-pandemic future. The other hot restaurant in Miami this winter is another New York import, the haute Korean barbecue joint Cote, which has been jammed with riotous patrons ever since opening a couple of months ago, in a spacious building in the design district. Even on the staid west coast of the state, where the Platts spent most their recent sun-splashed vacation away from the frigid outdoor dining yurts of New York City, the local strip-mall taco joints and Thai sushi parlors were just as mobbed as in Miami, and many had clearly raised their prices to take advantage of the seasonal feeding frenzy.
Is there a seasonal feeding frenzy in New York City's not so distant future? Zhu Rong, who runs the great Village restaurant Hao Noodle and Tea told me that her restaurants in China were running at 120 percent capacity after their brief lockdown ended, and wandering the streets of my neighborhood, I can already feel a muted version of this exuberance trying to pop out as the vaccination rates increase and the weather warms up. In our building, the gym has finally opened after months of COVID hibernation (although residents have to sign a multipage legal waiver to get in). There are still winter dining igloos scattered here and there, but I haven't seen many people crouched inside, and local bars are doing a brisk business televising basketball games in raucous little shelters set out on the street.
But the Miami restaurant ecosystem is as different from the vast and quirky world of New York City dining as the cafés of Nice and Cannes are from Paris. It will take much longer for the tourists to return here, of course, and even the most vociferous South Beach fresser probably wouldn't argue with the assertion that the list of various and notable New York restaurants that have closed forever during the great plague year is longer than the list of notable restaurants that have ever opened in Miami.
When I walked up to midtown the other day, the rows of empty storefronts along Sixth Avenue went on for blocks, and the busiest outdoor dining operations further uptown were still the halal carts scattered here and there along the great avenues. The famous midtown dining halls, like the Major Food Group's reimagining of the Four Seasons space, on Park Avenue, were still shut tight. But standing there in the warm spring sunshine, peering at a distance through the tall cathedral windows at the chairs and empty tables, you had the feeling, for the first time in months and months, that just maybe this old dining palace, and the others like it, wouldn't be closed forever.