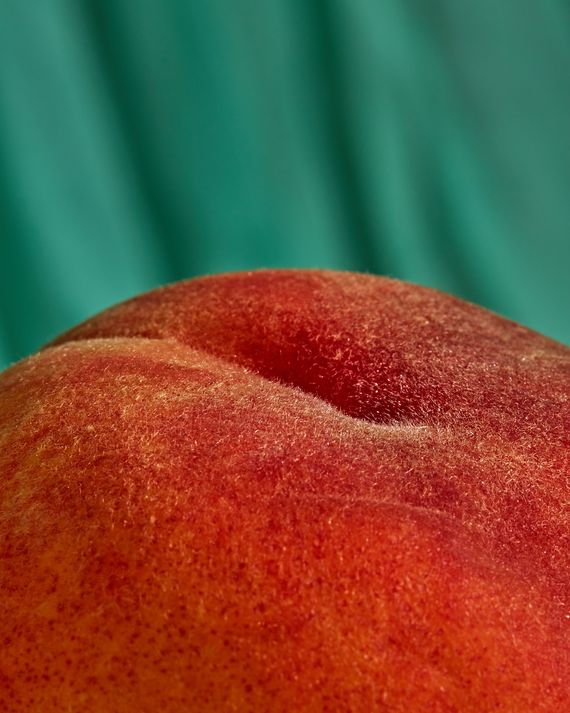 Mmmmmm.
Photo: Ellen Cronin
In March, a cooking hobbyist named Theo Blau posted an Instagram Story of a red walnut resting in the palm of his hand. "This is the sexiest looking and freshest tasting walnut I've ever had," read the text accompanying the knobby, wine-colored nut. "It's just begging to be drizzled with some of the pure Appalachian black walnut syrup I've got on the way."
The words practically brim with yearning, and they call to mind another recent piece of Instagram prose, this time by Yana Volfson, the beverage director for the restaurants Cosme and Atla: "Take a fresh kumquat between your fingers," reads the caption below a photo of the small citrus fruit, then "graze your teeth gently over the skin until it breaks and suck out as much of the fresh juice that wants to come out."
It all reads like food play, until you realize both posts explicitly shout out the grocery stores that supplied the tempting fruits. This isn't a food fetish; it's horny grocery shopping, which isn't shopping while horny, necessarily, but is rather a version of shopping in which the mere consideration of groceries becomes its own erotic act. On Twitter, Dean Kissick, the New York editor of Spike Art Magazine, summed up the vibe: "When I go to the grocery store I don't bring a list. I just throw myself into a twirling space of temptation and desire."
Before the pandemic, grocery stores were already sensory playgrounds, filled with tomatoes to squeeze and melons to smell. Lately, that kind of skin-to-rind contact has gained new importance. "With our inability to touch right now," Volfson tells me, "having a place where they still allow you to touch fruit, to pick out your own apple and cherry-pick what you want, that's such a sensual thing."
These days the horniest grocery shopping in New York is most assuredly happening at Alimentari Flâneur, an Italian-leaning market in the lower level of Essex Market, and the purveyor of the sexy walnut. Originally a pop-up at Maman's and Galioto's in Little Italy, Alimentari Flâneur gained regular status at Essex Market and celebrated its grand opening last weekend. The stand sells delicacies like Send Olives antipasti and Táche pistachio milk, along with "seductive" purple artichokes, "femme fatale" pink lemons, and "debaucherous" Oro Blanco grapefruits. The bodice-ripping signage comes from the young owner, Daniel Soares, who points out that phrases like "variegated lemons" and "forced rhubarb" simply cannot convey the romantic provenance of his produce. "Candlelit rhubarb," however, hints at how the stalks are harvested, which is by candlelight in a barn upstate during the dead of winter. And Soares thinks it sounds sexier.
Soares's great-grandfather opened Balducci's, one of New York's original gourmet markets, in 1946, but the spirit of Alimentari Flâneur really comes from a photo of his grandfather giving a grape to Anne Bancroft. "It was one summer at Balducci's, and he's smiling a sly, Italian smirk," Soares says. "Her eyes say, I know exactly what you're doing, and I'm willing to indulge you just for a moment."
Soares visited family in Puglia not long after first seeing the photo, and found himself in Bancroft's position, ridden with pleasure, when a farmer handed him a fig right off a tree. It inspired him to write, in an essay, "Am I cumming or is the fig?"
Things are even steamier on Alimentari Flâneur's Instagram, a bawdy universe unto itself where olive juice drips down fingers, sliced citrus asks "u up?" and Soares makes frequent reference to his future ex-wife. (That would be Farmer Brooke, his partner in love and at Alimentari.) Beautiful naked people intertwine in bed; beautiful naked people pose with pomegranates. The feed gestures towards a nostalgic, imaginary world of wanton dinner parties where Gauloise smoke fills in the air and Italian disco plays on vinyl. It seems to say, Buy a long-stem artichoke and some black conica morel mushrooms, cook dinner for your friends, sleep in late with your lover.
Groceries have inspired libidinous thoughts for ages. Consider Sir Nathaniel Bacon's painting Cookmaid With Still Life of Vegetables and Fruit, completed in 1625. A woman with an impressive décolletage sits among lettuce, gourds, and grapes for sale. "The subject would most likely have had erotic connotations," reads a (fairly obvious) explainer from the Tate Museum. "The abundance of ripe melons surrounding the cookmaid echo her voluptuous cleavage," it continues.
By the 1950s, capitalism had figured out a way to market sexy fruit, as American supermarkets experimented with suggestive signage, labeling peaches and plums as "luscious" and "for you." According to a 1967 Journal of Social History article, "Speaking of Tomatoes: Supermarkets, the Senses, and Sexual Fantasy in Modern America," this sensory approach revolved "around the suggestion that female consumers might fill the erotic and sexual voids of their lives through supermarket shopping."
In 2021, that analysis reads as overly simplistic and deeply misogynistic. But also in 2021, those words somehow ring true. As many of us work from home, going on our little midday walks, a trip to a market constitutes an event. And two minutes spent in the presence of an impassioned grocer means two minutes of frisson you wouldn't have had otherwise. Interpret "erotic void" however you want, but it's unlikely that any version of that idea could be satisfied by a Fresh Direct delivery. "When you're interacting with someone who's knowledgeable and takes great pride in what they're selling, there's this confidence and bravado and ownership," says the jewelry designer Susan Alexandra, an Alimentari regular. "It's hot — and it's nothing like going to Whole Foods."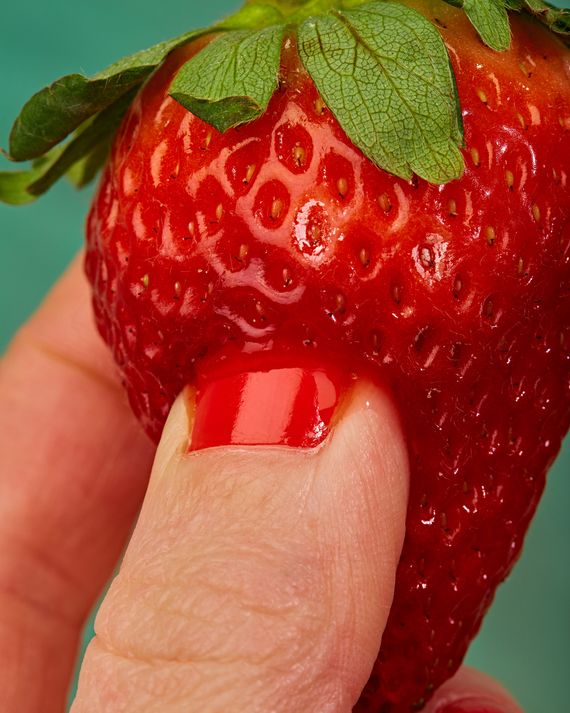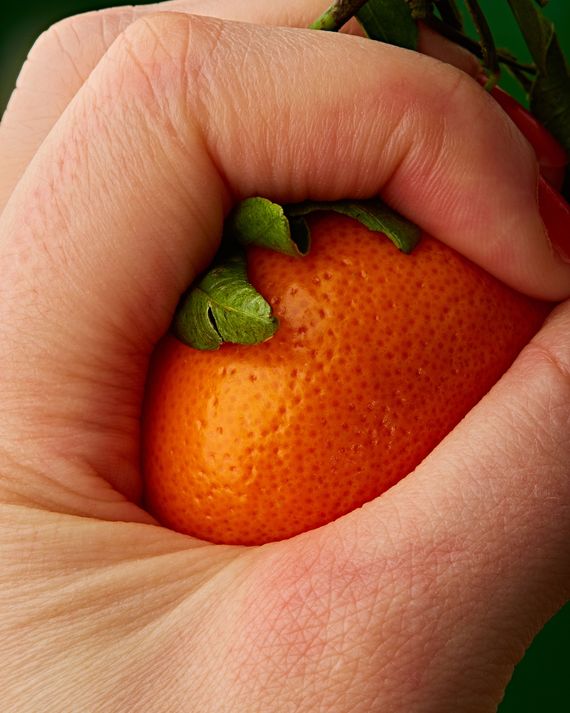 Blau, who posted the submissive walnut and the accompanying caption, agrees: "There's an intimate vibe." He explains that he also loves SOS Chefs in the East Village, "where you go into a shop with a vague idea of what you want to buy, and someone tells you, 'Taste this' and blows your mind." Someone experienced, guiding your hand — it's what so many of us crave right now. And if a strong hand is not your thing, there's always your own desirous inner monologue, waiting to be better understood. "When I'm hungry," says Robin Rose, who sells "hot flowers" through her Brooklyn business Fleurotica, "there's something powerful in asking my body what it's really craving. Is it water? Vitamin C? Meat? Is it sex?"
Technically you can manifest this energy anywhere, though it might be harder to get in the mood amid the linoleum of a C-Town or in the mile-long checkout line at Trader Joe's. But the arrival of all sorts of new, small-scale shopping options means more places to indulge our collective appetite. When the owners of Hart's and Cervo's converted their restaurants into markets — to keep business afloat and regulars fed during the pandemic — the ambience was already baked in, because they were used to hosting evening guests. The sensuality of these markets is subtler — less randy, more convivial — but still palpable in the details: delicate handwritten labels, a Saturday-night playlist even if it's not actually Saturday night, and lit candles instead of Key Foods' fluorescent lights.
The window for concupiscent grocery shopping has now been thrown wide open, and it's hard to imagine going back. Even if you're dining out, even if you're partying, the pandemic has pod-ified so much our social lives and extinguished chance encounters along the way. Nothing can replace the expectant energy of a bar filled with strangers, but for now, the grocery store is an unexpected proxy: a sensory buffet of tastes and smells, filled with the promise of new pleasures to take home.