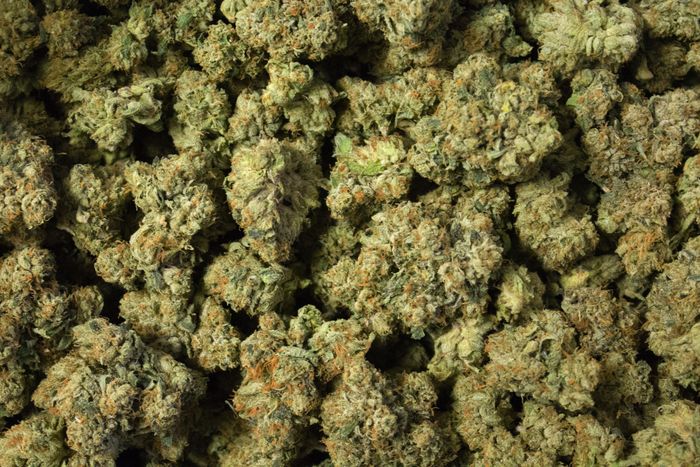 Photo: Oksana Smith/EyeEm/Getty Images
After years of buildup, the moment has arrived: Recreational marijuana is now legal in New York State, with some parts of the new law going into effect immediately. As in, right now. The New York Times explains the details:
Individuals are now allowed to possess up to three ounces of cannabis for recreational purposes or 24 grams of concentrated forms of the drug, such as oils.




New Yorkers are permitted to smoke cannabis in public wherever smoking tobacco is allowed, though localities and a new state agency could create regulations to more strictly control smoking cannabis in public. Smoking cannabis, however, is not permitted in schools, workplaces, or inside a car.
Apropos of nothing in particular, and certainly not nice weather or the hedonistic summer that will soon be upon us, it is worth noting that smoking is not allowed in New York City public parks.
But while public consumption is legal as of this very moment ("3/31 is the new 4/20 in New York," quipped the NYC Hospitality Alliance's Andrew Rigie), other pieces of the legislation will take some time to go into effect. Eventually, though, New Yorkers will legally be able to get cannabis delivered to their homes, cultivate "up to six plants" for personal use, and buy recreational weed products at dispensaries and Amsterdam-style "consumption sites" — though, as the Times notes, some of that is more than a year off.
First, officials will need to finish… ahem… hashing out "the regulatory framework that will govern every aspect of a brand new, highly regulated market." One aspect of that process means earmarking half of new business licenses for "social equity applicants": people from communities with disproportionately high rates of marijuana enforcement, women- and minority-owned businesses, farmers, disabled veterans, and "applicants who have a marijuana-related conviction, or a close relative with such a conviction." (To put that into perspective: In 2020, 94 percent of NYC's weed-related arrests were people of color)
One essential change is effective immediately, though: Under the new law, the records of people who have been convicted on cannabis-related charges that are no longer criminalized will be expunged.
When we texted a weed-enthusiastic friend to discuss this news, she informed Grub that she was, at this moment, availing herself of the new policy.