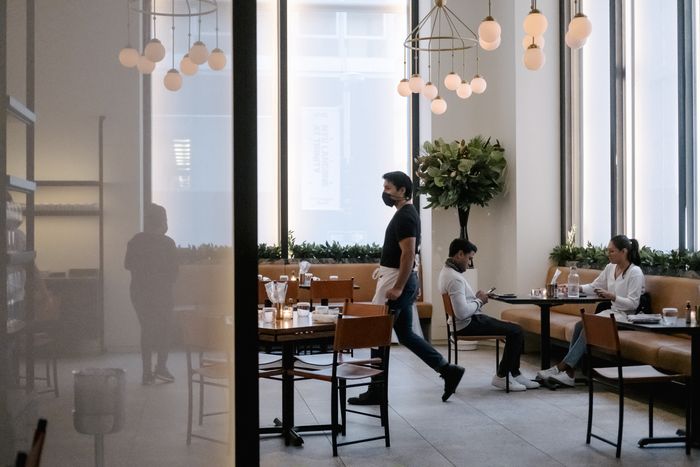 Photo: Mark Abramson/Bloomberg via Getty Images
The return of indoor dining is about to hit yet another milestone: Starting on March 19 — a week from this coming Friday — New York City restaurants will be allowed to increase their indoor capacity to 50 percent, as will restaurants in New Jersey.
"In New York State, our decisions are based on science and data and we are encouraged by the continued decline in infection and hospitalization rates," said New York governor Andrew Cuomo in the announcement, made jointly with New Jersey governor Phil Murphy. "If we continue to keep infections down and vaccinations up, we will continue to stay ahead in the footrace against this invisible enemy and reach the light at the end of this dark tunnel together." Earlier this week, the state expanded criteria for vaccine eligibility to include public-facing public employees, nonprofit workers, and essential building-service workers, as well as anybody over the age of 60. About 17 percent of the city's population has gotten one dose so far, according to the latest numbers, while 8 percent have had both.
While capacity has been inching up since mid-February — first at 25 percent, and then raised to 35 percent two weeks later — 50 percent has repeatedly been thrown out as a kind of milestone for restaurants. At 50 percent, Veselka co-owner Jason Birchard told me in September, he could potentially break even. Fifty percent was the number the New York City Hospitality Alliance said restaurants needed to "continue treading water." And starting a week from Friday, 50 percent is here. (The cruel irony being that this exactly coincides with outdoor dining again becoming pleasant.)
Meanwhile, the rest of the state, which is already functioning at 50 percent occupancy, will increase indoor capacity to 75 percent.