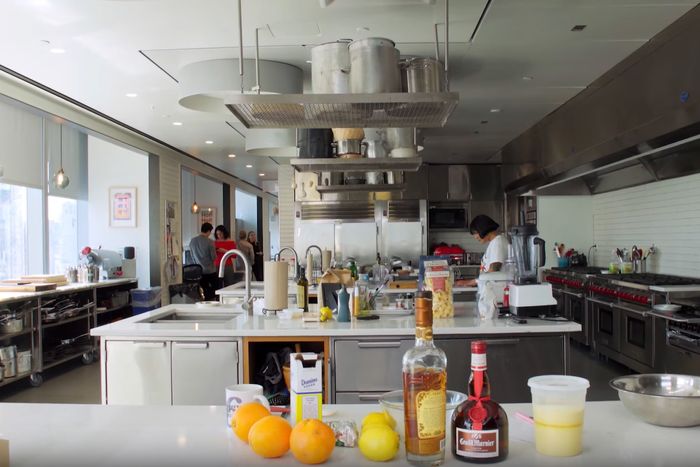 The inspiration.
Photo: Bon Appétit/Youtube
The ongoing saga of the Bon Appétit Test Kitchen is poised to enter yet another medium. Initially reported via articles — and more recently by podcast, in the form of a special Reply All miniseries, which was cut short after former staffers at the podcast's parent company, Gimlet, revealed that the workplace culture there was eerily similar to the one the podcast was investigating — the collapse of the Test Kitchen is now headed for HBO Max. In a brilliant twist, this time it will be a half-hour scripted comedy.
According to The Hollywood Reporter, Enjoy Your Meal will be a satirical examination of the "toxic culture of the food media industry," and will "draw inspiration from the multiple media scandals of summer 2020 and today, focusing on a cohort of young assistants of color who rise up to tear their cookie-cutter corporate culture apart." Ryan Walker-Hartshorn, a former BA employee who, until this summer, worked as ex-editor-in-chief Adam Rapoport's assistant and had pushed for a more inclusive culture at the magazine, will "serve as a consultant on the series."
The list of executive producers includes Insecure writer/producer Amy Aniobi, and Galt Niederhoffer, an executive producer on The Kids Are All Right, which, one might note, is a movie with a lot of food in it.