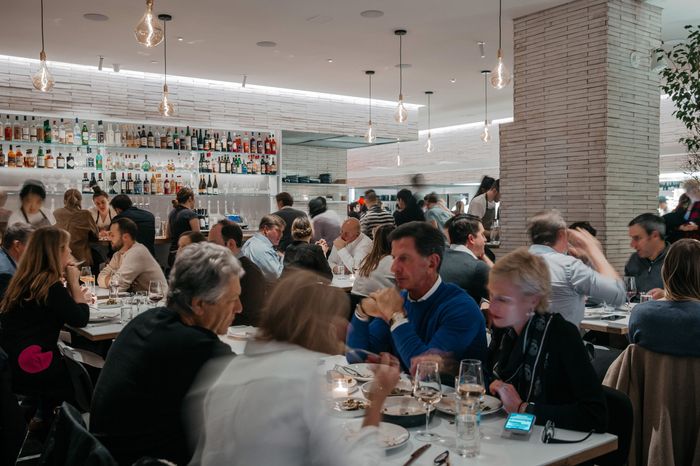 Many restaurant workers have expressed anxiety about working indoors again before they can get vaccinated.
Photo: Scott Heins
Mondays are full of surprises. Here's one: Indoor dining will be allowed in New York City on Friday, rather than the previously announced date of Valentine's Day, on Sunday, Governor Andrew Cuomo announced today. Restaurants will still only be allowed to reopen at 25 percent capacity for the time being, but "they have made the point that they would like to open a couple of days earlier so they can be be ready for Valentine's Day," Cuomo says of restaurant owners. "Get the staff oriented, get supplies into the restaurants, and that's a reasonable request."
The decision sounds as though it was motivated by restaurateurs and groups like the New York Hospitality Alliance. In a statement responding to Cuomo's original announcement, on January 25, the NYHA's Andrew Rigie said, "Restaurants are broken hearted that they need to wait two weeks until Valentine's Day to open at only 25 percent occupancy." (Indoor dining, as noted in the statement, was brought back in much of the state last month.)
Meanwhile, restaurant and bar workers are worried about not being able to get vaccinated before working shifts indoors. Restaurant workers were made eligible for vaccination last week, but, as Cuomo himself has said, the state's vaccination program has been hampered by supply issues, and some weeks the state has gotten 50,000 fewer doses than the 300,000 it expected. However, Cuomo did note last week that the federal government will soon increase supply by 20 percent.