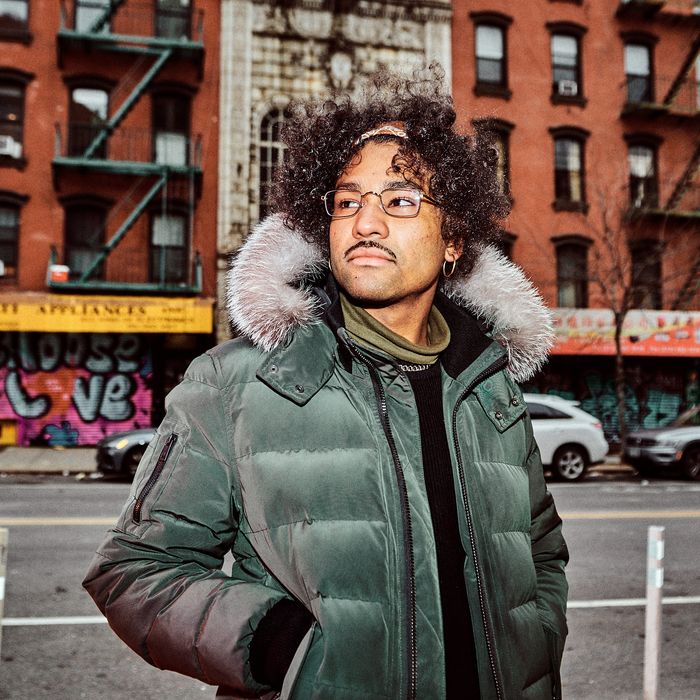 When the pandemic hit, Castañeda got serious about his idea for a small business.
Photo: Christian Rodriguez
I'm supposed to meet Danny Castañeda at Playground Coffee in Bed-Stuy. Castañeda's known the owner since he was 17, and we both admire the way the café invests in its community, even paving the way for mutual-aid programs — like community fridges — in the area. But as I head out, Castañeda texts to say he'll be an hour late, at which point Playground will be closed. With temperatures dropping, we decide to relocate to my stoop nearby. When Castañeda arrives, he tells me the delay was because of an unforeseen shipping problem with his nut butters.
I first met Castañeda when we worked together, very briefly, at Dimes. Anyone who's been to that restaurant — or anywhere in Dimes Square, the unofficial name of the micro-"neighborhood" at the eastern end of Canal — will likely recognize him. He's done stints at the movie theater Metrograph, a nearby skate shop, and the Essex Street bar Beverly's before it closed in 2020.
He says that despite the time he spent in the neighborhood, he always felt like a bit of an outsider. So, when his bartending and DJ-ing gigs dried up at the onset of the pandemic, he says he realized it was time to invest in his own identity. "I quickly came to the realization that there really aren't any artisanal, small-batch food products made by people who look like me," he says. "Even though I lost work during quarantine, I finally had the agency to put work into myself."
Last year he launched a new career, as the self-appointed and self-proclaimed Nut-Butter Don of Flatbush, the neighborhood where he grew up, and still lives. He says that the idea for the nut butters came to him four years ago, in a group chat with his friends, but it wasn't until he was out of work at the start of the pandemic, scratching his head about how he was going to suddenly pay the bills, that he began to take nut-butter-making more seriously. In April, he started churning butters in a small, six-quart food processor and selling them on Instagram. More friends, and friends of friends, caught on, and as the weather warmed up, he biked around the city to drop off deliveries. "There was one time this summer where I really did eat shit on my bike, and I lost a lot of orders," he laughs. "That was a low point."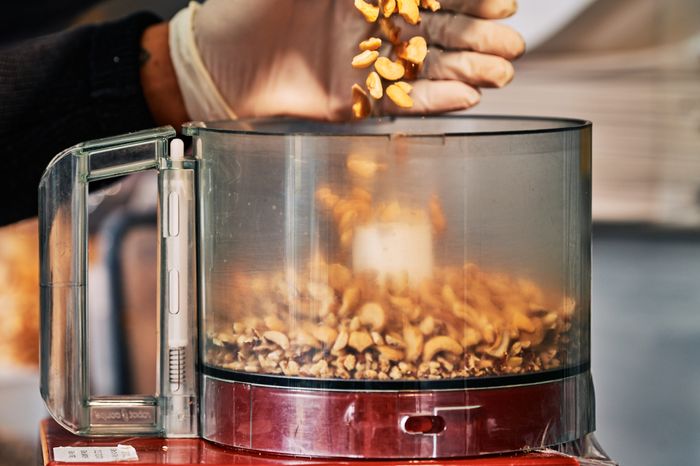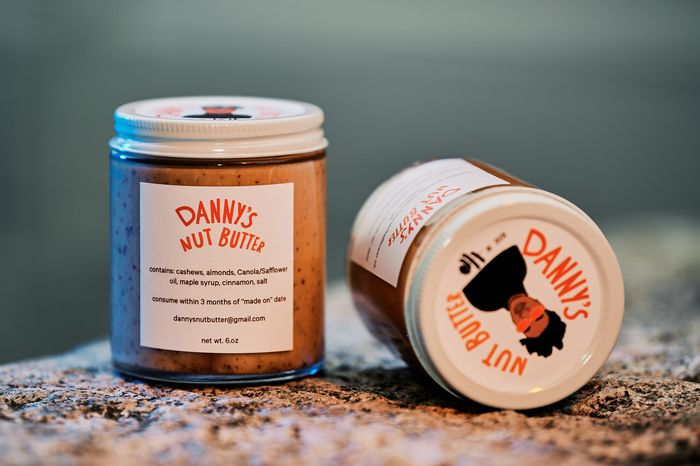 Interest kept growing, though, and Danny's Nut Butter was officially born. Castañeda offers two flavors that he calls "dessert-y": a cashew-almond blend accented with maple syrup, cinnamon, and sea salt; and, a candied peanut version inspired by the iconic New York Nuts 4 Nuts food carts. "As a first-generation kid, growing up my house was like a hotel for the Castañeda family," he recalls with a sigh. "Somehow I would always end up at 42nd Street on the weekends, showing visiting relatives around — my saving grace was getting those peanuts."
As more restaurants shifted to grocery models to stay in business without diners, Castañeda soon took on wholesale clients: Dimes Market (of course), Cervo's, Hart's, Sunrise/Sunset, and the Seneca, among others. Now, it's getting harder to keep up with demand, sometimes jarring 100 orders at a time.
By day, Castañeda also works at a community center in Chelsea, helping middle schoolers adjust to Zoom learning; on nights and weekends, he prepares the jars using lent space in the Dimes kitchen, shuttling between the prep area and a storage unit where he keeps his pounds and pounds of cashews, peanuts, and almonds, with a little wagon to carry them.
It is, in every way, a pandemic-era business, but one that's on a serious growth trajectory: He established an LLC, and is now sending jars to a lab so that he can soon add nutrition info to the labels, decorated with a cartoon label of himself, designed by a friend. He's also raised funds via Kickstarter to eventually get his own production space and is making moves on hiring the first-ever Danny's Nut Butter employee. He's committed to scaling up, so his own costs go down, and he can sell his jars for less.
"Eventually, I honestly hope to be in Key Food," he says. "I want my product to be available to people in my tax bracket — to serve my community."