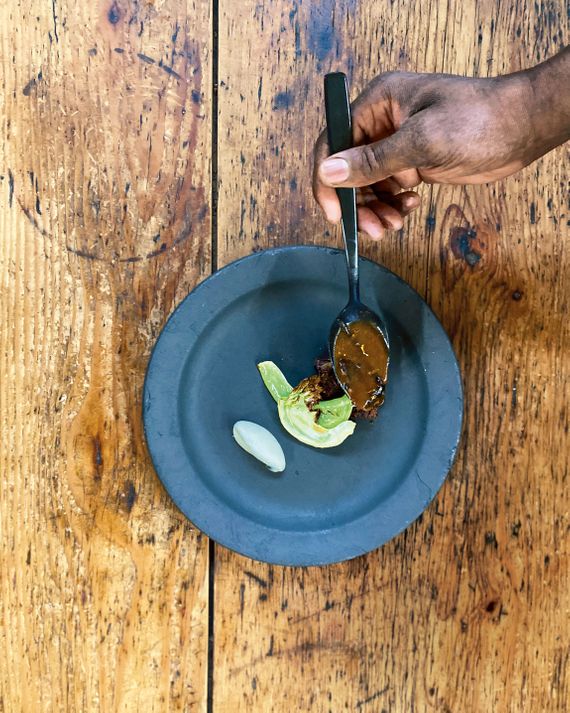 During his residency at Stone Barns Center, chef Shola Olunloyo created dishes like spiced goat with grilled bau sin (a variety of Chinese mustard greens) using produce and animals grown and raised on-site.
Photo: COURTESY OF STONE BARNS CENTER
There has been a surreal aspect to dining anywhere outside the confines of your own kitchen for many months now, and with limited indoor seating opening again around the city, things are about to get stranger still. If you're feeling intrepid, however, and if you have access to some cash (or, even better, a rich, vaccinated friend with an automobile), there's an alternative to huddling in sidewalk yurts or venturing into a cramped big-city dining room for that first taste in months of properly charred steak. You can drive out to Dan Barber's latest culinary venture at the Stone Barns complex in Westchester, take a double-masked, socially distant seat in the corner of the vaulted dining room, and experience what that increasingly fraught term fine dining might look like not just as this plague year grinds endlessly on but out into the uncertain and, yes, possibly surreal post-pandemic future.
Or so I thought to myself as I sat down, a bit nervously, to my first indoor "gourmet" dinner in almost exactly a year. My table was covered with white linen, and although the space seats 125 guests, not quite 20 people were scattered in different corners of the dimly lit room. Barber describes this project as a visiting-scholars' "residency," a learning academy designed to feature the ancient culinary traditions that have been ignored for too long by classically trained Western chefs like himself. The first of the four chefs in residence was Shola Olunloyo, an accomplished Nigerian cook who made his reputation in the hothouse restaurant world of Philadelphia. He will be followed by Omar Tate, whose evocative dinners themed around the roots of the African American experience have won rave reviews, and then by New Mexican chef Johnny Ortiz and the former Gotham Bar & Grill chef Victoria Blamey, both of whom will explore the indigenous foodways of the Americas.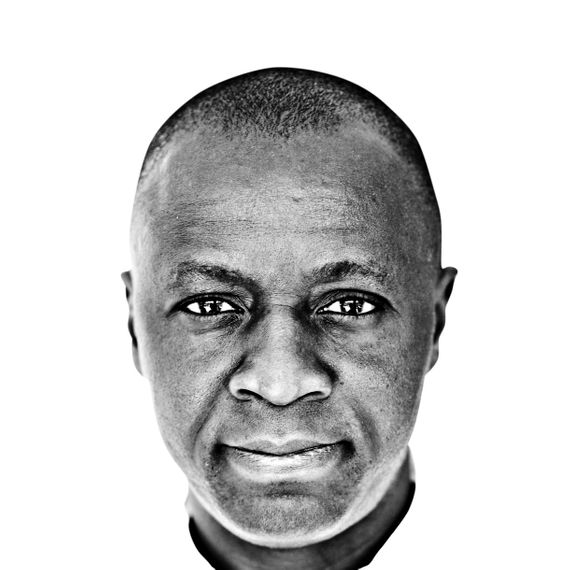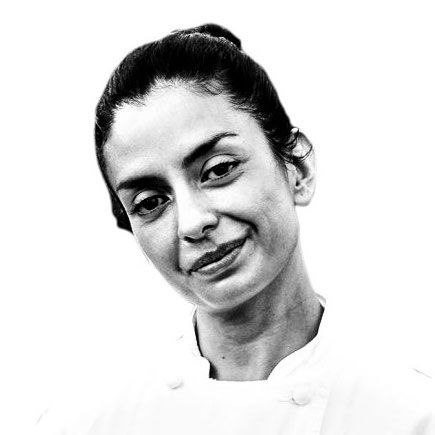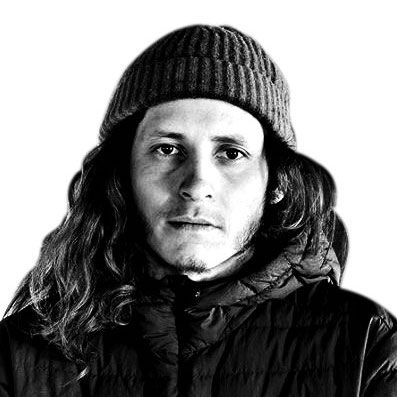 My first taste of West Africa by way of the Hudson was a curiously refreshing glass of hay-flavored tea presented by a server dressed like a spy-movie assassin in a dark suit, black mask, and black gloves. It was inspired by a Nigerian drink called zobo, she told me, which is traditionally flavored with hibiscus. As I sipped my solitary tea, what sounded like Afrobeat music played in a tastefully modulated way over the sound system, and a strange installation of dried locust beans (the locust bean being a western-Nigerian staple) twirled in the center of the room. Locust beans soon appeared in fermented form as a soylike sauce mixed into a small mound of beef tartare, one of several preliminary snacks, the best of which was a play on the Nigerian classic pepper soup, which Chef Olunloyo concocted with carrots and flavored with, among other things, guinea pepper and a delicate chopping of ginger leaves.
As all of the residency's future chefs will do, Olunloyo developed his menu over a short, intense period of collaboration in the Stone Barns farm-to-table laboratories. "I'm not sure I'd call this Nigerian food or even Hudson Valley food. Let's call it 'global cooking,' " he said, as he brought another delicious helping of locally grown carrots to the table, this time garnished with quinoa, crumblings of peanuts, and a dappling of frozen coconut milk. There were tastes of seafood after that and different varieties of bread (one baked in the style of Nigerian Agege bread), and each course came with a card listing specific ingredients and spices, all of which were designed to be collected at the end of the dinner in a little cloth envelope.
As the cards piled up on the table, Barber popped up in his COVID mask (the staff are tested at least once a week), happy to expound on the philosophy behind this grand idea to anyone who would listen. Yes, he would eventually like his old restaurant back (close to 40 people were laid off at Blue Hill at Stone Barns in March), but who needs a typical, possibly dated, gourmet meal in the middle of a global pandemic? He spends plenty of time these days helping to raise money for this project, and the idea is to create a kind of educational cycle, starting with the first glimmerings of a national dining culture that arrived in the 1600s from West Africa and moving on eventually to the great rainbow of the American dining experience (he has put piglets aside for a barbecue dissertation this summer). This first season is mostly sold out, he said, and the hefty price of admission ($500 for a dinner for two) includes Zoom sessions with the chefs and helps fund an array of other projects ("The white-tablecloth service is 10 percent of what we do") such as weekly food-box donations to Hudson Valley food banks.
Having subsisted mostly on bland bean stews and bags of frozen dumplings for the past year, I find my ability to endure an elaborate tasting extravaganza is not what it used to be. I have dim memories, though, of a nicely cooked piece of Montauk tilefish touched with green-mango chutney, and a version of that great West African specialty jollof rice that was dotted with nuggets of aged, barely visible pheasant and that managed, like much of Chef Olunloyo's cooking, to taste opulent without seeming too buttery or rich. By the time the goat course arrived (cooked in more hay, with a coconut-parsnip purée), I found myself slipping into a gentle food coma before being revived by a cup of green tea and a cool glass of a green jute-leaf dessert soup, which had a single preserved strawberry hidden in its depths and tasted like a bit of summer sunshine in the middle of a dark, wintry night.
*This article appears in the February 15, 2021, issue of New York Magazine. Subscribe Now!