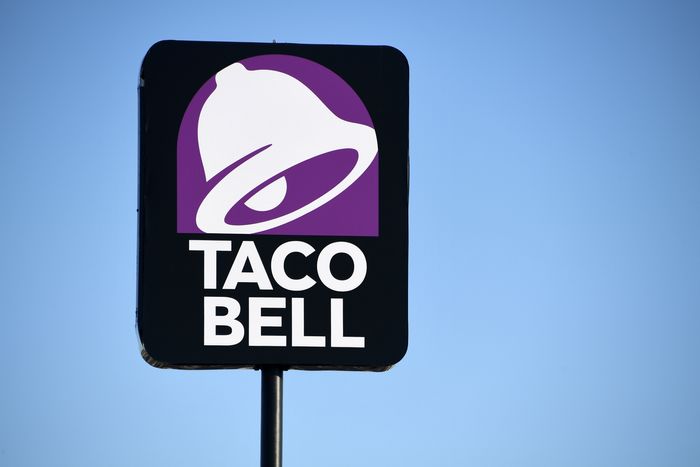 Good again.
Photo: Ethan Miller/Getty Images
After eliminating all potato items from its menu this summer, Taco Bell has big news. It is sorry. It has heard you. The Taco Bell potatoes will come back.
In July, the chain announced it was streamlining its offerings for the COVID era. "We're clearing space on our menu to create a more efficient Taco Bell experience," the brand explained, as gently as possible, announcing that all potato items were getting the ax, along with the 7-Layer Burrito and the Nachos Supreme. (News of the death of the Mexican Pizza would arrive a few months later, in November.) The company tried to assure fans that it really was for the best. "Change is hard," Taco Bell HQ acknowledged, but soon, customers would discover "new favorites."
Taco Bell tater aficionados did not take the news sitting down. It was an affront to vegetarians and vegans. In the meat-centric landscape of American fast food, Taco Bell stood out as a (relative) wonderland of vegetarian options. "Swapping in beans for meat always seemed easy," wrote Vice's Bettina Makalintal. "Swapping potatoes in for meat seemed genius, like a secret you only knew if a stoner friend passed it along to you."
Not that you had to be a vegetarian to appreciate them. That's the thing about Taco Bell's potatoes, and potatoes in general. "Taco Bell's potatoes," declared Gabe Bergado at Eater, "are the building blocks to a number of scrumptious, underrated concoctions." They are "the ponytail-and-glasses girl from the teen rom-com," he observed. "By the end of the movie, the choice is clear: It's potatoes. It's always been potatoes."
There was a Change.org petition to save the potatoes: "Please sign if you have a heart," begged potato organizer Jenna Provencher. "2020 has been hard enough, I can't handle this. Help." A man in Missouri clung to one frozen Potato Soft, in hopes of preserving it for future generations.
It worked. Today, Taco Bell promised that, as of March 11 ("Tater Time"), potatoes will be back on the menu. "It's a new year, with new possibilities," says CEO Mark King, who stars in the Twitter announcement as a talking potato. "Give us a minute to get them back to most restaurants, but know that we're working hard to make things right."
There is more news for vegetarians: At some point this year, the company will also start testing an as-yet-unspecified item using Beyond Meat. But alas, there remains no word on the state of the Mexican Pizza, veg friendly or otherwise.