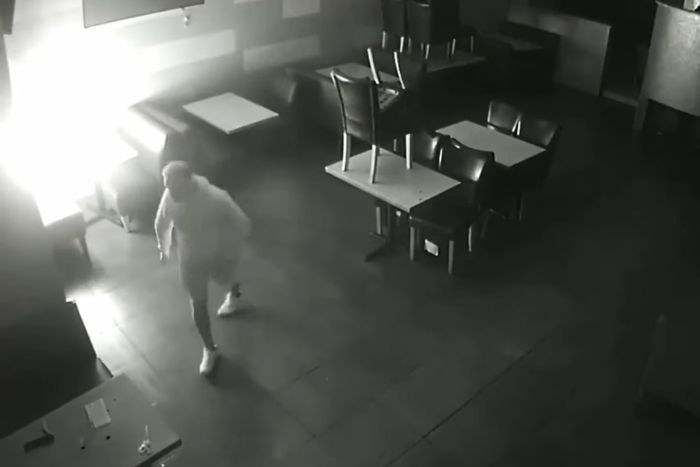 Surveillance footage captured the alleged arsonist.
Photo: NJ.com/Youtube
In August, a New Jersey man was caught on camera trying to set ablaze a Queens restaurant called — yeah — Ignited Restaurant & Lounge. The space is located on Astoria's Steinway Street, a popular and bustling strip that's the main artery of the neighborhood's restaurant scene and nightlife. As it turns out, the fire was coming from inside the house in more ways than one: Federal authorities allege that the man is the business's owner, Asif Raja, who has been charged with arson.
In the surveillance video, a man, allegedly Raja, can be seen lighting fires and pouring flammable liquids around the restaurant. After seemingly making his exit through the kitchen, the man returns to, uh, turn the kitchen lights off, for reasons unclear. Sprinklers killed the fires, and no one was injured in the incident. Raja was arraigned on January 4 and released on $140,000 bond, but now faces between five and 20 years in prison. Rajat's owns several companies according to the Queens Daily Eagle, and the restaurant had reportedly been closed since the March COVID shutdown.