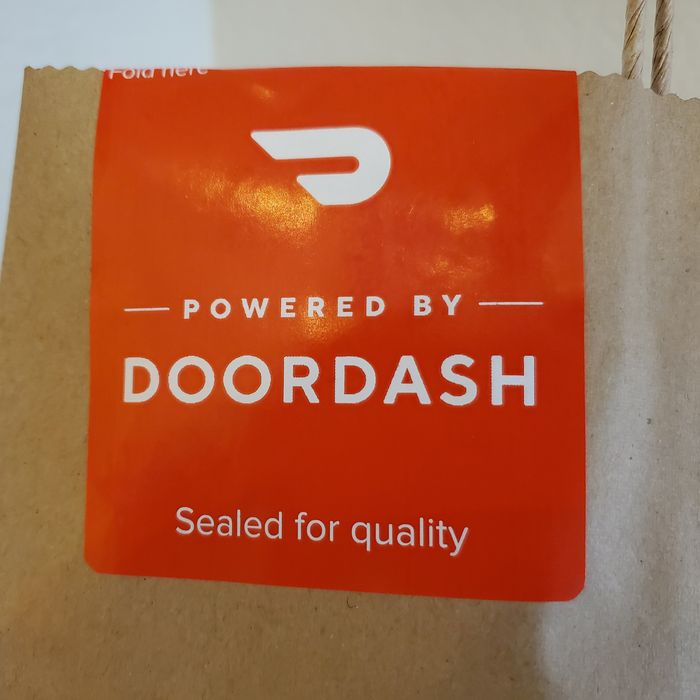 DoorDash is still losing lots of money.
Photo: Smith Collection/Gado/Getty Images
If you were interested, say, in founding a tech company, you might follow this simple blueprint: Create a solution to a problem that doesn't actually exist. Take the food-delivery start-ups, which have sprung up over the last decade in order to solve the great crisis of, uh, restaurants getting food to customers who don't want to leave their homes. Grub Street would like to propose a novel solution: Call restaurants directly when you order their food.
This is not a new sentiment, exactly, but there is a new reason to emphasize this point: The thing about companies like DoorDash, Postmates, and Caviar is they don't appear to make much business sense. As Josh Barro wrote for Intelligencer in May, the people running these start-ups are "waiting to establish a dominant market position," in which they can raise prices to become profitable, but "the problem with this view is that 'the future' never seems to come." Even as tech companies have cashed in during the coronavirus pandemic — particularly delivery and grocery-shopping companies, whose well-to-do customers get to stay inside thanks to gig-economy workers — this business reality has remained the case for delivery apps. On Friday, DoorDash announced that it's still losing money, to the tune of $149 million during the first nine months of this year.
Nonetheless, the company describes itself as "a clear winner of the pandemic," and optimists will say of this year's losses, "that's compared to a net loss of $533 million last year!" The company was even profitable during the second quarter of this year, when it made a cool $23 million. Then it lost money in the third quarter. Here's the other thing: Even DoorDash owns up to the fact that the growth it's experienced this year will slow post-pandemic when people are more comfortable leaving their homes again.
The other thing about these food-delivery companies, whether it's Grubhub or DoorDash, is that they drive restaurant owners mad. When cities around the country shut down and restaurant owners turned to takeout and delivery, food-delivery platforms were roundly criticized for the perception that they were taking advantage of a crisis in an industry. Restaurant owners saw business evaporate overnight, and many, if not all, delivery companies maintained exorbitant fees, leading to local caps in San Francisco and, eventually, New York. (DoorDash did temporarily reduce fees for independent restaurants in April, and recently announced it is putting $200 million into programs helping restaurants and delivery drivers.)
These companies also exploit the workers they employ, who aren't necessarily guaranteed a minimum wage. (Some DoorDash delivery workers went on strike last year over the company's tipping policy.) Both DoorDash and Uber (which has its own food-delivery start-up, and recently bought Postmates) funded California's Prop 22, which exempts these companies from classifying gig workers as employees, thus denying them basic protections like paid sick leave. $200 million was poured into the Prop 22 campaign by companies like Uber, Lyft, and DoorDash, which asked restaurant and delivery drivers to promote it with "Yes on 22" delivery bags. On his blog, DoorDash CEO and co-founder Tony Xu celebrated Prop22 as "a clear win for dashers."
Why order delivery through some third-party app, which eats into the profits of struggling restaurants just so it can lose a bunch of money? Back in the spring, some restaurant owners urged guests to call them directly because they needed all the money they could get. With no second relief bill coming this year, that's advice you should heed more than ever.