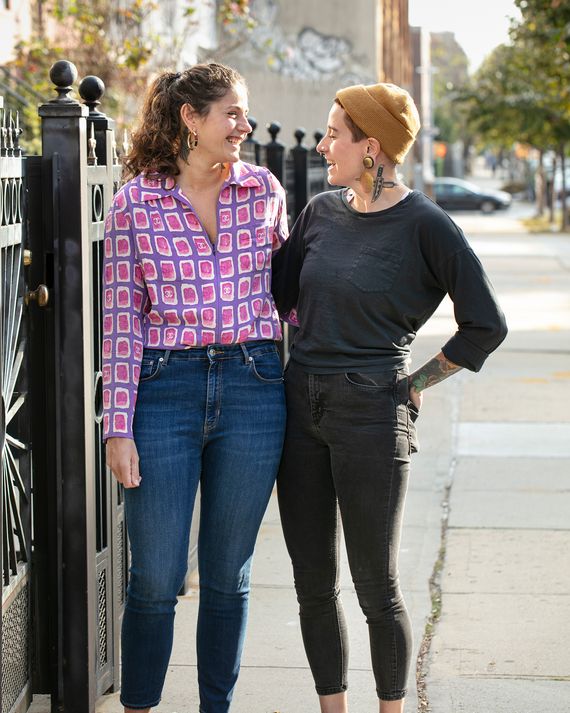 A year ago, Jessica and Trina Quinn worked at two of the most popular restaurants in New York City: Jessica was the executive pastry chef at Rezdôra and Trina was sous-chef at Brooklyn's Red Hook Tavern. Now, though, like so many other people in the food world, both have been looking for alternatives as the COVID-19 pandemic continues to decimate the restaurant industry.
For the Quinns, that meant an entirely new project: Dacha, an Eastern European pop-up that the duo launched this weekend out of their Bed–Stuy apartment.
"Trina and I have both worked in this industry for 20 years combined, always for other people — which isn't necessarily a bad thing — but you see flaws in the business model," Jessica says. "It's always the cooks and the porters who are getting the short end of the stick."
Once COVID hit, the disparities inherent to restaurants further crystallized their desire to create something wholly their own. They began to look to comfort food, which for the couple meant dishes inspired by Jessica's Ukrainian-Latvian Ashkenazi Jewish roots, as well as the food she ate growing up, prepared by her Polish nanny. "We're excited to have ownership over our recipes," says Trina, who was raised Irish Catholic and is an eager adoptee of the cuisine. With this new project, they've discovered a sense of agency that "isn't possible in most restaurant kitchens."
This past weekend, friends and colleagues stopped by — socially distanced, of course — to pick up to-go orders from the couple's fourth-floor walk-up off the G train. The duo splits the menu by their skill sets: Trina prepared the savory pork-and-onion-stuffed pelmeni, with butter, sour cream, and dill. For dessert, Jessica offered an $8 slice of apple rye cake and brown-butter buckwheat sables for $3. The Dacha menus will also rotate weekly, and customers can preorder via the pop-up's Instagram page. Next week, there will be poppy-seed and pear upside-down cake, mushroom and potato vareniki, and their traditional pelmeni on deck. "People go out to eat Italian food on a Tuesday, we want it to be the same with Eastern European food, not some special occasion thing." (Prices are gentle, and the couple will donate a portion of their proceeds to a different charitable organization, beginning locally with raising funds for the mutual-aid efforts of Bed–Stuy Strong.)
Though New Yorkers can find pelmeni — the tiny Russian dumplings filled with minced meat — at the Brighton Beach standby Varenichnaya or at the Financial District banya, Spa88, they are not exactly common here. "In the U.S., there's sort of this caricature of Eastern European cooking," Jessica explains. "My parents grew up in the USSR and the mentality was that they were Russian. But with former Soviet republics taking ownership of what makes them special and their particular kind of cooking," there's more nuance and regional focus to the cuisine.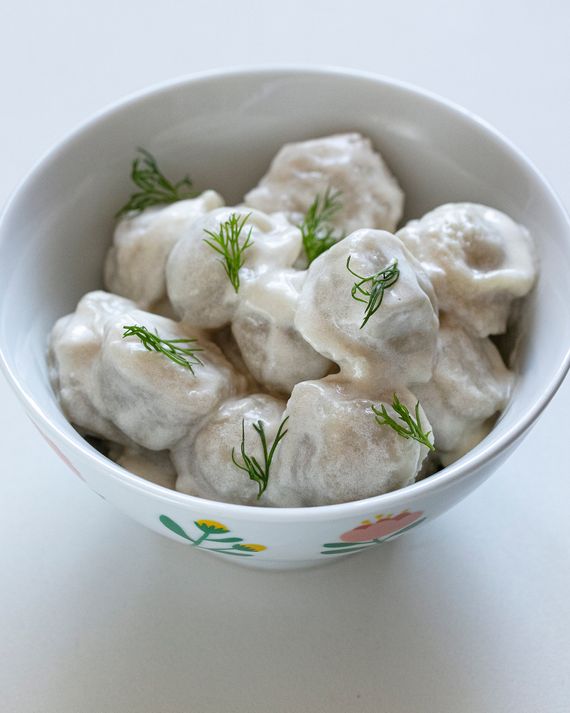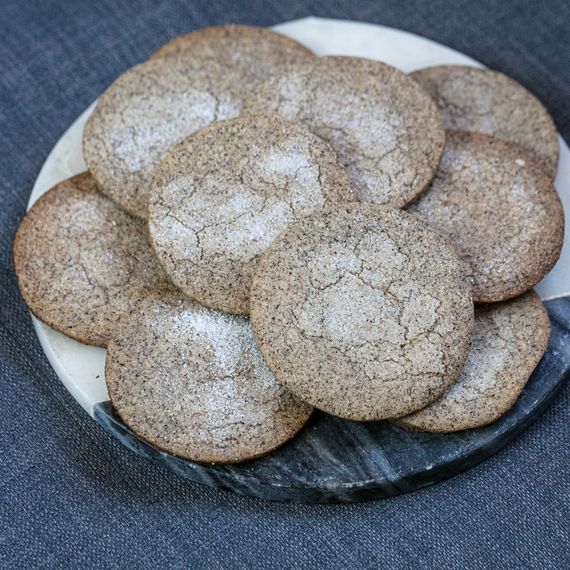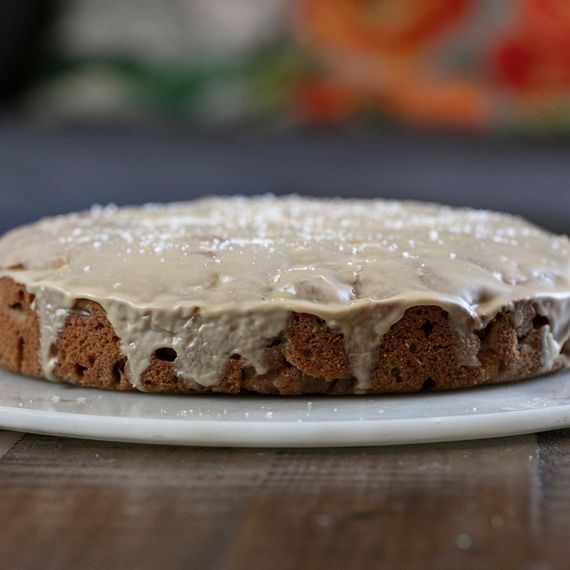 Whether or not the pop-up stays put, or evolves into something more ambitious, the story remains personal. Dacha is a Slavic word for a summer home, not one with trappings of a ritzy Hamptons hideout, but the kind of bare-bones place that Jessica spent her summers visiting, where she learned what it meant to cook off the land. "My nanny had this shed with no electricity, but it had the craziest lush gardens. When dachas became popular again post-WWII, the Soviet government actually put sanctions on people buying land … so people bought land as a form of activism," she says.
Their social media features a photograph of a woman holding two parrots — Jessica's mother, who was born in 1946. "That was the first year after World War II. There are a lot of Eastern European Jews that don't really want to talk about that time," Jessica says, "but it's really interesting to see a younger generation reclaiming Eastern European food now."
As a queer couple in particular, that's meant reconciling with the treatment of LGBTQ+ people in the post-Soviet world and finding others in their community who are eager for a more inclusive perspective on the cuisine. "Trina really needed to push me. For so long, I've felt like I don't belong, they don't want me," said Jessica. "But dissociating doesn't create change. I am a queer Eastern European woman cooking this food, too."