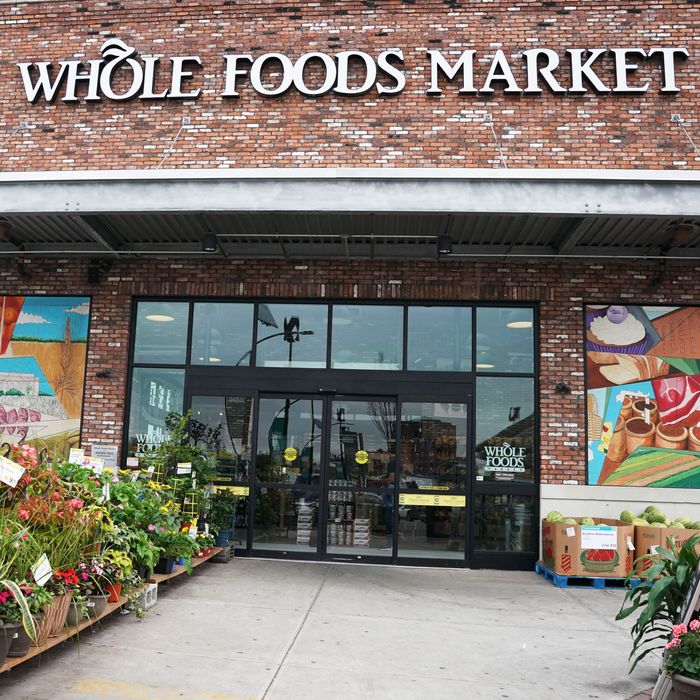 Whole Foods's newest store isn't a store.
Photo: Andrew Gombert/EPA/Shutterstock
Today, Whole Foods announced it's opening a "store" in Brooklyn so exclusive, you aren't even allowed inside. The new location, which the retailer is billing as a store, is in fact a fulfillment center for online orders, just one that looks like a store.
Online shopping has skyrocketed since the start of the coronavirus pandemic, as has the use of Instacart shoppers among those who can afford to hire others to do their grocery shopping for them. (Workers at both Instacart and Amazon, Whole Foods' parent company, went on strike in March.) Instacart and other companies went on a hiring spree this year, while Whole Foods temporarily converted some locations in Austin, Baltimore, Chicago, and New York to online fulfillment centers. (Those locations have since been converted back to regular old stores.)
However, the company's president of the Northeast region told USA Today that the store was in the works before COVID-19, calling it a "vision for the future of grocery online." Asked by USA Today if more of these stores are in the works, Wescoe said the company is "always evaluating ways to increase grocery delivery."