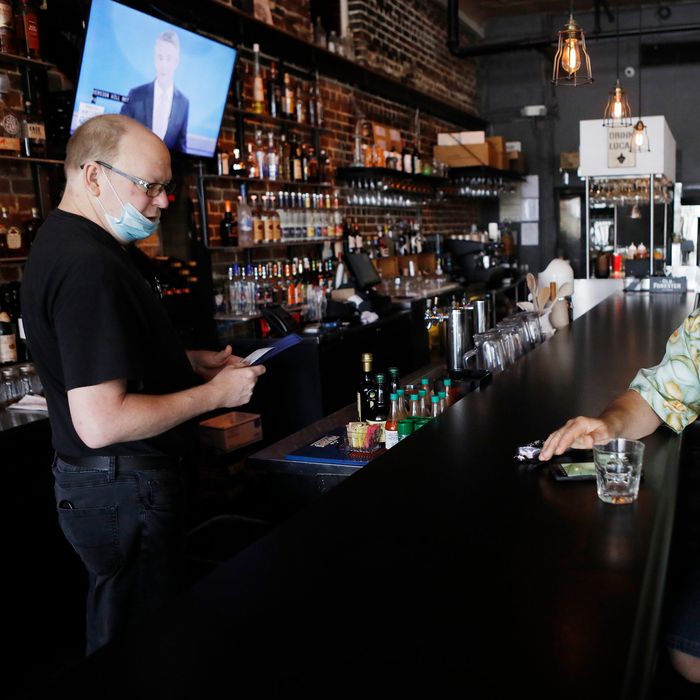 Florida.
Photo: Octavio Jones/Getty Images
Florida is trying the whole "coronavirus who?" approach again. Governor Ron DeSantis has announced that his state's restaurants and bars can now fully open for indoor dining, as part of state's phase three of its reopening plan.
Over the last week, Florida has had 18,584 cases and 709 deaths total, according to the New York Times. Cases are currently on the rise among students, with school districts going against DeSantis's orders by publicly reporting these statistics. In July, the state became the epicenter of the United States' outbreak after it hurriedly reopened.
During the press conference, DeSantis said that municipalities can restrict restaurant capacity to between 50 and 100 percent, but if they do, local officials need to "provide the justification" and "identify what the costs are involved with doing that." Bars will have to get authorized by their local governments in order to fully reopen with 100 percent capacity. DeSantis also says he'll be suspending "all outstanding fines and penalties" against individuals for pandemic-related mandates, arguing, "I think we need to get away from trying to penalize people for social distancing."