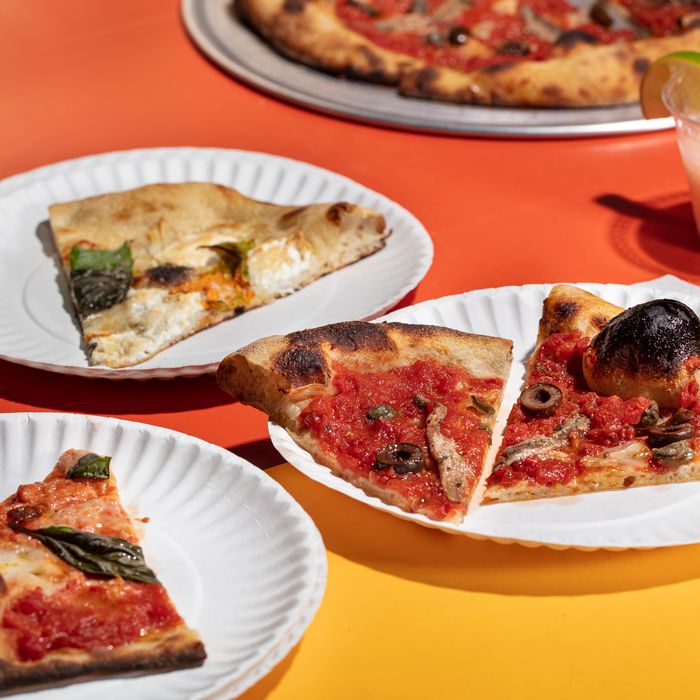 Botanica's new "sourdough New York style" pizza.
Photo: Melissa Hom
Unless they wish to incur the governor's wrath, New York's beleaguered bars must accompany their libations with a hearty bite of food. It was for that reason that Mark Connell, owner of Nolita's Botanica Bar, had made sure to stock up on Wonder bread and Skippy peanut butter earlier in the pandemic. (For the previous 24 years, he says, regulars had subsisted on potato chips and peanuts.) But Connell knew that he could do better, and several weeks ago, he installed an electric pizza oven in the back room of the subterranean bar and enlisted the services of Adam Baumgart, a chef with whom he'd worked a decade ago at the now-shuttered Bluebird Coffee Shop. At that time, Baumgart won fans for his pastries, including a pistachio-cardamom doughnut that he somewhat scandalously baked rather than fried. Now, he's turned his attention to pizzas ($18 to $21) — 14-inch rounds he calls "sourdough New York style" made with organic flour, Bianco DiNapoli tomatoes (the terrific sauce sideline of Phoenix-based pizza guru Chris Bianco), and high-grade toppings that include housemade fennel sausage and Greenmarket squash blossoms. These are applied to a thin crust with a moderately puffy, blackened-in-spots rim that possesses a tangy, sturdy chew. The rotating roster of pies can be had to go or for consumption at 30 sidewalk and street seats clustered under a couple of canopy tents that have come in handy for monsoon season. The plan is to cultivate a pizza-eating clientele and spin off the project into its own nearby shop once bar life (and capacity) returns to normal.
Botanica Bar, 47 E. Houston St., nr. Mulberry St.; 212-343-7251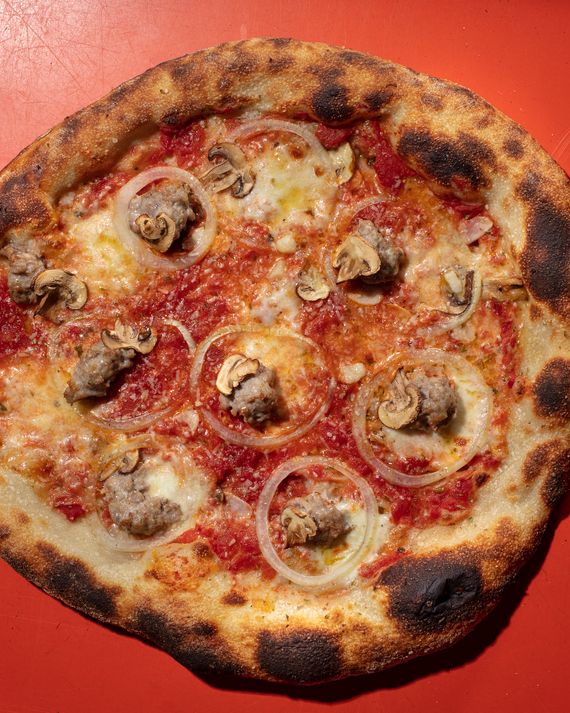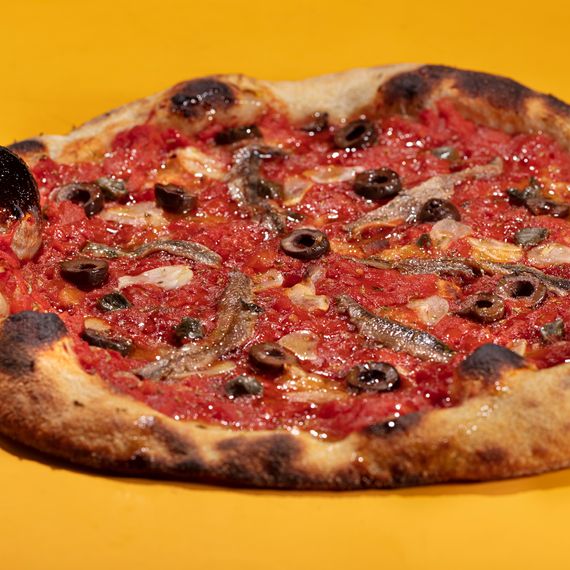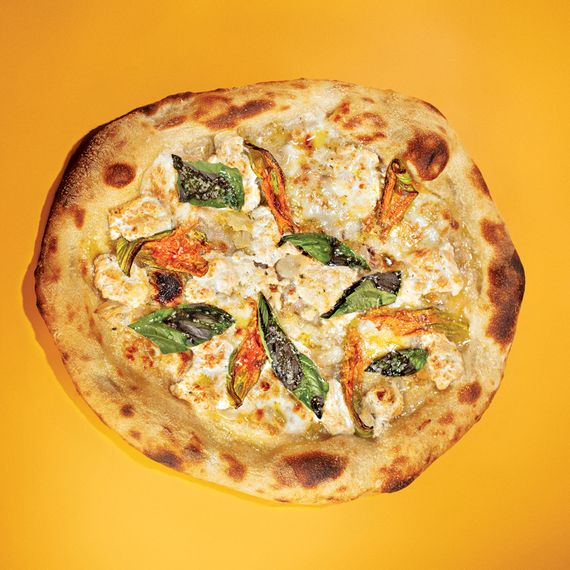 *A version of this article appears in the August 3, 2020, issue of New York Magazine. Subscribe Now!