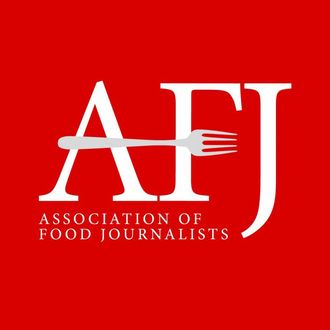 AFJ was founded in 1974.
Photo: Association of Food Journalists
The Association of Food Journalists — a 46-year-old organization "dedicated to preserving and perpetuating responsible food journalism" — is soon to be no more.
"It's with overwhelming sadness that I write today to report the board of the Association of Food Journalists has unanimously approved a motion to dissolve the organization," writes AFJ board president Hanna Raskin in a letter sent this morning. As is so often the case, the issue is money: In the current media landscape, "AFJ no longer has the financial resources to function."
It is not the coronavirus that did the project in but instead the collapse of American newsrooms, a good reminder that there are so many different kinds of bad news. "To make a sad story short, AFJ's financial model was long based on print newspapers footing the cost of members' dues, contest entries and conference attendance," explains Raskin, who is also the food editor and critic at the Post and Courier in Charleston, South Carolina. "Unfortunately, it didn't shift course until it was too late, leaving the organization fiscally dependent on the magnanimity of laid-off staffers and underpaid freelancers."
Beyond its programming and annual awards, the organization is known for its clear and thorough ethics code, which lays out food-specific guidelines on everything from comped meals to best reviewing practices. The board hopes that those principles, at least, will "live on for as long as they're useful." The rest of the organization will live on through the rest of the calendar year.