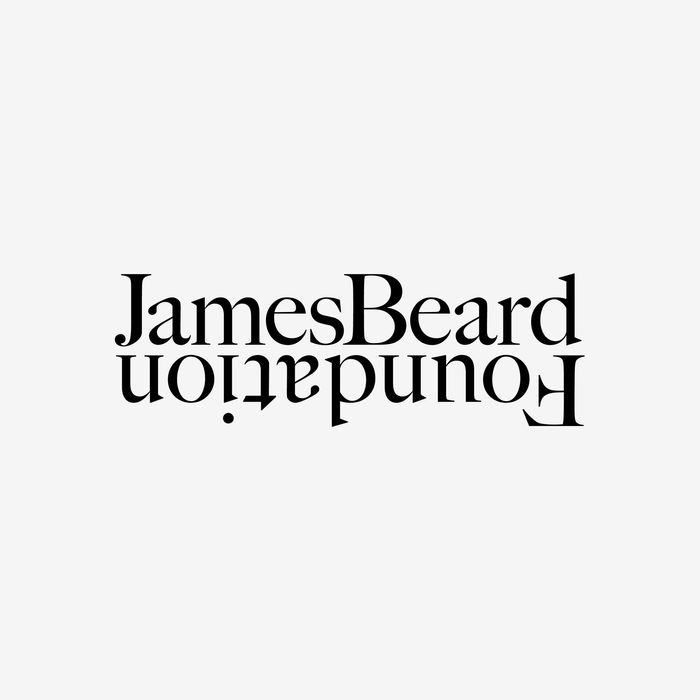 Photo: James Beard Foundation
The James Beard Foundation announced today that it will not name any chef or restaurant award-winners for 2020 after all. Instead, the foundation explained in a press release this morning that it will use the September 25 ceremony to "celebrate previously announced honorees, nominees, and shine a spotlight on the path forward for the industry."
In an ordinary year, the industry would have gathered in Chicago to crown a new crop of JBF best-in-category winners from the previously announced group of finalists. But, as the foundation has noticed, this is not a normal year.
"The choice comes as restaurants continue to suffer the grave negative effects of COVID-19, and as substantial and sustained upheaval in the community has created an environment in which the Foundation believes the assignment of Awards will do little to further the industry in its current uphill battle," the group writes on its official site. "The Awards' usual positive impact on restaurants and chefs' businesses will likely not be fully realized due to the current state of the industry, with many restaurants closed permanently or temporarily or operating at minimal capacity. These factors helped to inform the decision not to assign winners during a time of such turmoil."
It is a decision appropriate for the moment. There is only so long you can go on serving cocktails on the deck of the Titanic before it gets weird.
The foundation also announced plans for a radical overhaul of its 2021 awards, which would normally be based on work done this year. But this year has been a nonstop parade of devastation, and to evaluate restaurants based on normal Beard-appropriate criteria would be "unfair and misguided," the foundation reasons. "Instead, the 2021 ceremony will be a celebration of the independent restaurant community who have shown leadership during this crisis and honoring those who have made a significant impact on the industry and in their communities."
When the James Beard Awards do return to their regularly scheduled programming — the foundation is looking "forward to bringing the Awards back when the industry is once again ready for them" — new and more equitable criteria will be used. The foundation is in the process of "conducting a comprehensive internal and external review to address any bias and align the Awards with the Foundation's mission of promoting sustainability, equity, and diversity in the restaurant industry," the release says. What this means in reality is TBD, but it will involve the JBF "taking stock of how the Awards are administered, communicated, and presented."
If this was going to be your year to win, the cancellation may be a bummer. On the other hand, what about this year so far is not a bummer?