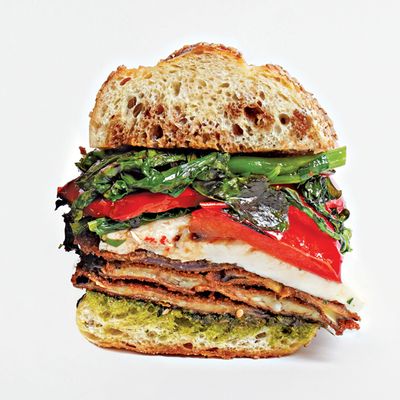 Cutlets Sandwich Co.'s eggplant cutlet sandwich.
Photo: Alexander Stein
For Proust, it was a crumbly French pastry. For Richard Zaro, scion of the well-known New York commuter-hub-bakery family, it's the chicken-cutlet hero that conjures up golden memories of childhood. And not just any chicken-cutlet hero, but the sandwiches found in profusion in the delis in and around the Westchester suburbs where he grew up. (Shout-out to Casa d'Italia in Harrison, Anthony's of Mamaroneck, and Firehouse, just across the Connecticut border.) They were the inspiration for Cutlets Sandwich Co., Zaro's first independent business venture: a shop that aims to re-create the essence of these sandwiches with better-than-average ingredients at a price point that competes with the Potbellys and Jimmy John's of the world. To Zaro's mind, the fast-casual category populated by brands like Sweetgreen, Dig Inn, and Dos Toros "hasn't been heroized yet." To exploit that niche, Zaro was about to commit to a midtown brick-and-mortar location when the city shut down; instead, he took a short-term lease on the closed kitchen of a Hell's Kitchen hotel and pivoted to an online delivery service that launched in late July. Although, as Zaro says, "We don't want to just be known for our cutlets," cutlets (well-fried and generously crumbed) are the featured ingredient in a third of the dozen signature combos, all served on rolls from Parisi Bakery. Also available are a house-roasted turkey (quite satisfying with its customary iceberg confetti and zingy red onion), thin and crisp eggplant "cutlets", and the egg sandwiches any self-respecting metro-area deli wouldn't be without. Customers can also design their own combo with add-ons ranging from Nueske's bacon and Wisconsin cheddar to Lioni mozzarella and Tutto Calabria hot sauce.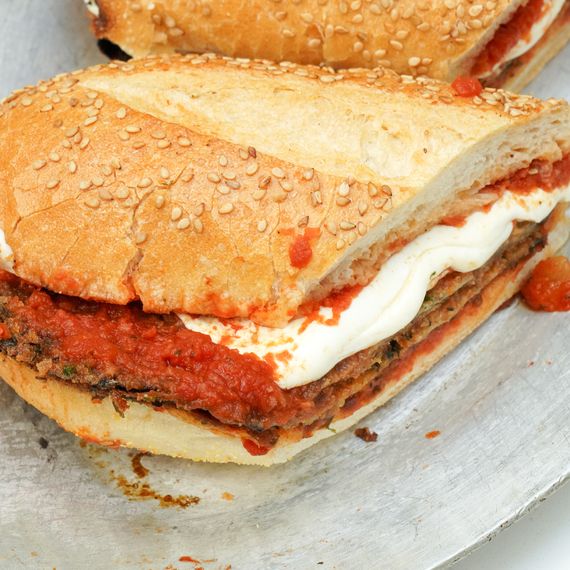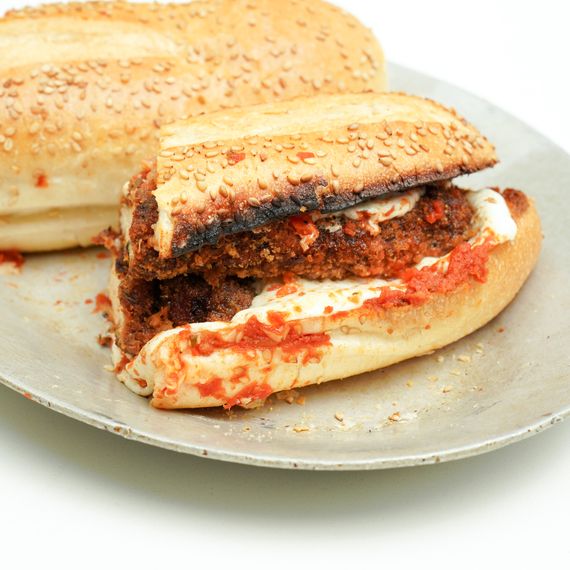 Cutlets Sandwich Co., cutlets.co
*A version of this article appears in the August 3, 2020, issue of New York Magazine. Subscribe Now!