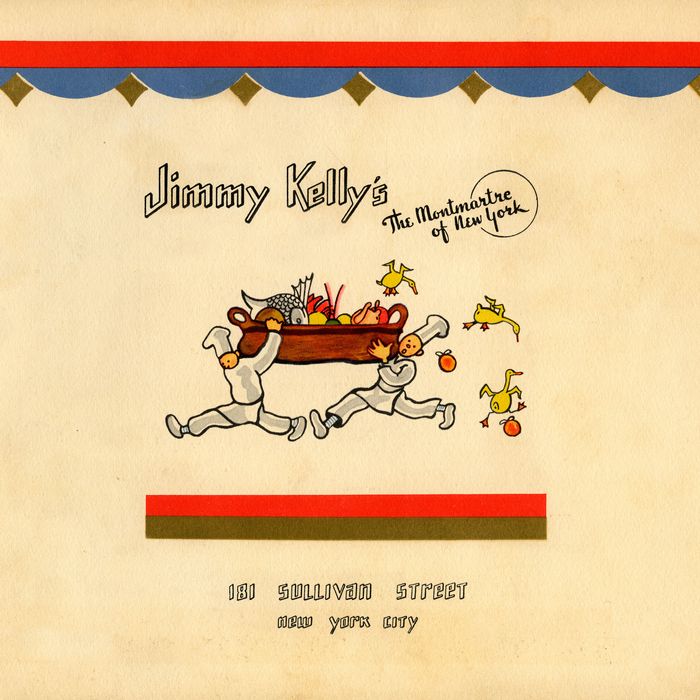 A New York restaurant menu from 1939.
Photo: Jim Heimann Collection/Getty Images
As New York City stumbles into phase two of its reopening, restaurants are returning for (legal) outdoor dining, though not exactly as you remember them. Tables are being spread out on sidewalks, with some places setting up partitions to divide tables. One gray area is physical menus, which multiple customers and workers may handle on any given day. For now, they're still allowed — although New York State recommends single-use, disposable, or "public" (i.e. chalkboard) menus — but even once we're past the coronavirus pandemic, whenever that happens, should we bother with paper menus at all anymore?
Some restaurant owners around the country are thinking about menus, including major chains that have trimmed menus to reduce costs. IHOP, CNN reports, has gone from a 12-page menu to a 2-page disposable menu. Momofuku, meanwhile, published its own guidelines, ostensibly for other operators to consult, in which it says that "single-use menus must be available for guests to use," while also recommending that operators consider the use of QR codes. Those barcodes, read by your phone's camera, have been popular in China and other parts of Asia for years. QR codes can also replace physical menus with a link and make one aspect of the restaurant contactless. In light of the ongoing coronavirus pandemic, some operators are latching on to them as a solution to the problem posed by menus — a surface touched by many — during this epidemic. Restaurants around the country including in New Orleans; Eugene, Oregon; and Las Vegas have adopted them, as have some well-known operators in New York. They may be coming to more restaurants around the city now, courtesy of Bronx Science sophomore Iskander Khan, who developed a set of QR code menus for a project funded (to the tune of $1,500) by the Bronx Science Brunner Awards.
While Khan says he had interest in QR codes before, the project was motivated by a conversation with his mom and a server at the midtown restaurant Naya back in March. "We were talking to the waitress about what they were doing to stay sanitary. She was saying it isn't much of an issue to stay clean, to wash hands, to sometimes wear masks in the kitchen," he says. "But what was annoying her was she was having to wash the menus after every person touches them. That's one thing she was doing to prevent the spread of the coronavirus." In lieu of a menu on the table, Khan says, the restaurants will have plastic menu holders, like what you might see for a special, with a paper that has the restaurant's QR code. When that code is scanned with the phone's camera, diners are taken to the menu, without having to touch anything but their own phones. He's already been in touch, through friends, with the owners of Long Island City's M. Wells, as well as the owner of the Upper East Side's Amali, who is helping Khan connect with other restaurants he works with. "We're not just focusing on high-end restaurants, I would love to help restaurants that are struggling [the most]," Khan says. "I think those are the restaurants I should help first, but it is sometimes a bit difficult contacting them."
Broadly speaking, restaurant owners are notoriously beholden to tradition. And even then, research shows that just just shy of 30 percent of Americans don't own smartphones (though that number drops considerably when you eliminate older demographics). It's unlikely that we'll lose paper menus completely anytime soon, but why are they still the default? People already look at, and are dependent on, online menus. It's at the computer that many young diners really spend time figuring out what they want to eat, long before they ever get to a given restaurant. Given this, single-use paper menus can seem, well, rather wasteful — especially the fistfuls left, like junk mail, in the public spaces of apartment buildings. Even as ephemera, it's easy to say that restaurant menus aren't always necessary. Many aren't anything special or interesting on their own, just colored paper with awkwardly aligned type. What's gained, beyond a certain sense of nostalgia, by keeping them around? There's a safer, convenient solution, one that's probably sitting on your desk, or in your pocket, right now. Maybe it's time for the restaurant world to move on.