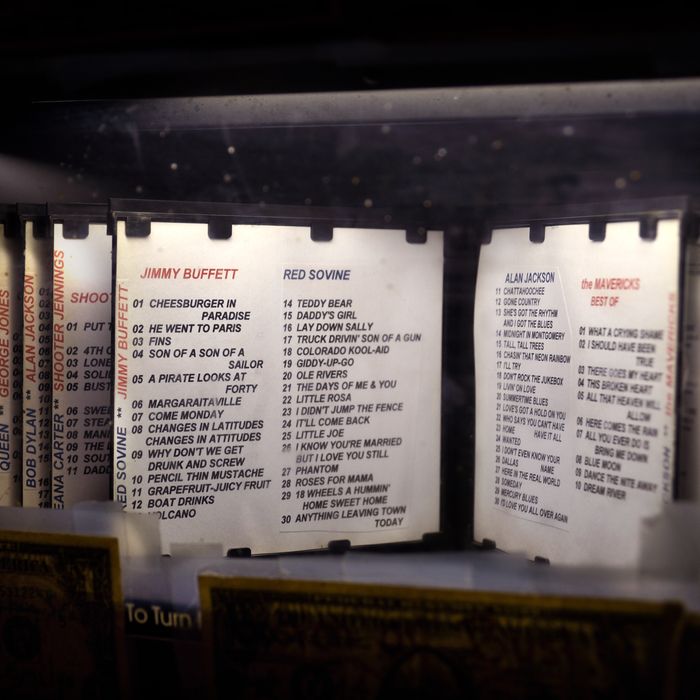 Your dad's current playlist.
Photo: Robert Alexander/Getty Images
Father's Day is soon, and maybe you think you've got it all figured out. But have you thought about the music? Have you considered what you and your dad will listen to (while socially distanced or over FaceTime)? Considering the holiday, you might be thinking how about some good, old-fashioned dad rock? This doesn't just have to just mean "Boys of Summer" and the Boss, but if your dad has always had a thing for Big Star, you're in luck. Grub has collected a few playlists from restaurants around the country, which you'll want to (both) turn on for Dad Day, whether your pops is more of a Curtis Mayfield or a Gillian Welch guy.
Long Island Bar's Playlist
For Dads Who Like: Big Star, Gillian Welch, or Clarence Carter
Mister Jiu's Playlist
For Dads Who Like: Darondo, Nina Simone, and Otis Redding
Crafty Cow's Playlist
For Dads Who Like: Bon Iver, Har Mar Superstar, or Japanese Breakfast
Leah & Louise's Playlist
For Dads Who Like: Curtis Mayfield, Al Green, or Donny Hathaway
MeMe's Diner Playlist
For Dads Who Like: Sergio Mendes & Brasil, Walter Wanderley, and Willie Bobo