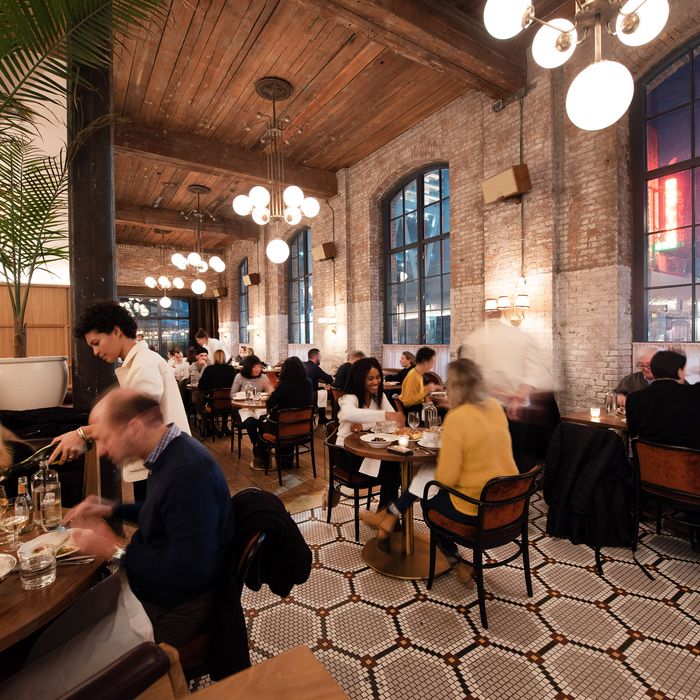 Back when we were allowed in restaurants.
Photo: Liz Clayman
Finally, the restaurant industry got exactly what it needed from the Trump administration. Kidding. The AP reports that the White House buried a report by the Centers for Disease Control and Prevention meant to provide detailed advice on how and when to reopen public places. The 17-page report was supposed to be published last Friday, but the AP reports that one CDC official says the agency's scientists were told it "would never see the light of day." It has now been published by the news agency.
Described to the AP by a federal official as "a touchstone document" and "blueprint for other groups," the report offers detailed advice for reopening restaurants, among other public places. The report suggests that restaurants and bars install sneeze guards at cash registers and avoid serving food from customer-facing stations like buffets and salad bars.
While some of the advice has already appeared on federal websites, including those of the CDC and the Food and Drug Administration, the guide would give operaters recommendations for specifically reopening in a single place. It suggests that restaurant operators should space tables at least six feet apart and use phone apps to notify guests when tables are ready. As Dr. Marcus Plescia of the Association of State and Territorial Health Officials put it to the AP, "restaurants want to know, 'What does that look like?' States would like more guidance."
The CDC's guidance was reportedly never cleared by leadership for public advice. The agency has been front and center during past pandemics, giving advice based on actual science. But it has has been pushed behind President Donald Trump's pulpit during this crisis, which his administration has been roundly criticized for its handling of.