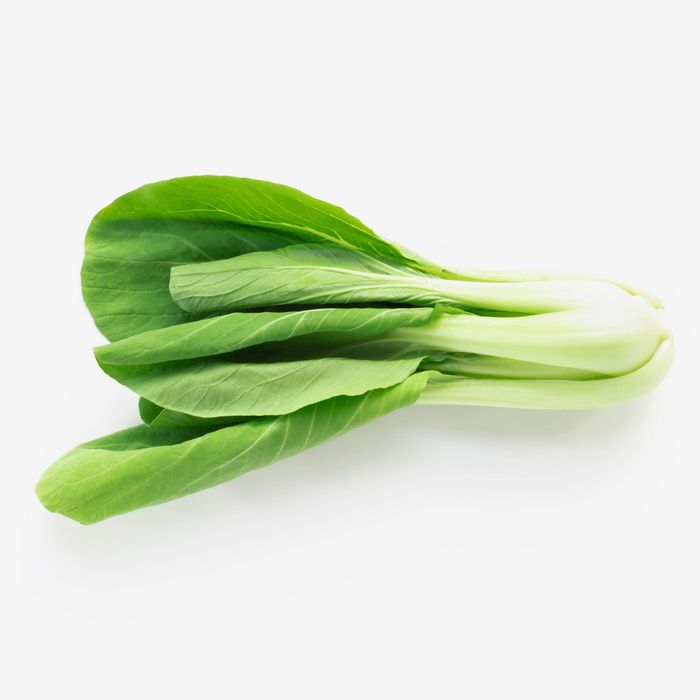 Photo: Pongsak Tawansaeng/Getty Images/EyeEm
At a time when placing a successful grocery-delivery order can feel a bit like winning the lottery, it's surreal to find a well-stocked, fairly priced online grocer that consistently delivers the following day. But that's exactly what Asian-veggies.com is. Since launching in mid-April, the site offers next-day delivery in Brooklyn, Queens, and Manhattan — and offers a variety of Asian produce and pantry goods that might otherwise be impossible to find.
The site is the brainchild of Joe Boo, and is essentially the digital outpost of his dad's wholesale business. Now, Asian-veggies.com has become a much-needed destination for a variety of Asian produce like napa cabbage and pea shoot leaves as well as some pantry goods like dried noodles and Lao Gan Ma Spicy Chili Crisp (which Boo says he can't restock fast enough).
Grub Street spoke to Boo about his new venture, and why he thinks he's found his niche.
What's your dad's business and how long has it been around?
It's called Fresh Goods Trading or Fresh Goods Produce: you can see it in Google Maps in Long Island City, that's where the warehouse is. That's where we pack everything. I'm just surprised there isn't a high-rise there yet. He's been in the industry since I was born, so at least 28 years ago, and he worked his way up. Both my parents are from Malaysia. When he first came here, he was the guy at restaurants, like, washing dishes. He did busboy stuff, wrapped wontons, then went on to work at a produce stand in Chinatown. He eventually started doing deliveries, bringing crates of stuff to supermarkets. He saved enough to invest in and buy into some of the stuff he sells his customers. He invested in some farms, and now is a wholesaler that distributes from them.
Why did you launch the site?
My dad had mentioned that his wholesale business has slowed down tremendously because a lot of the restaurants and supermarkets in Brooklyn and Queens had pretty much shut down — the volume of sales was crippled. So he pivoted to retail orders and was promoting it by WeChat. I wanted to help him out. I built an online platform for like $20, and I was able to get something up and running for him.
The second reason I thought it was crucial was because my friends and I had this pain point: our parents and relatives are still going to supermarkets and waiting 45 minutes to check out inside. They're putting themselves at risk. So this is another way people of our generation can order fresh vegetables for their parents, or ourselves, without risking contact.
This option didn't exist before?
I started Googling various permutations of trying to order Asian veggies online and I couldn't find it at all. I even checked the big stores like Whole Foods, Fresh Direct, Instacart — all the big players that you would think would have these types of vegetables, and they didn't. That's when I realized, like, we've found a niche.
Why don't local Asian supermarkets do online delivery? 
It's funny. The supermarket my mom likes is Fei Long on Eighth Ave and 63rd St. I would ask them, How come they don't do online delivery or pickups to minimize the amount of time people are in the supermarket? And they just don't have that. A lot of the local supermarkets, especially the Chinese ones, I just don't think they do online orders.
What did your dad think of Asian-Veggies.com?
At first he was like, Cool, uh-huh. Then our first day, I put in a $600 to $800 order of veggies, and he noticed. Fast-forward to the weekend, and I put in a $1200 order. He was like, Whoa this is insane. Then, each day after that was consistently $1200. I showed him the website and I was like, "This is it. We don't even have all the pictures up 'cause I haven't gotten to it" — and we still don't. So he's now asking me, Hey, if you want to do this full-time let me know.
This has definitely caught his attention, and he's very old school. He doesn't really buy things online. I'm the guy who procures it for him. He'll be like, Get me sneakers. So I pull up my phone and go like, Do you want these ones? These ones? He doesn't understand the power of e-commerce. He'll still go to Modell's, which is, like, bankrupt.
Who are the customers? 
I exported all the contacts on my phone and sorted them in terms of potential interest on a scale of 1 to 3. I started texting, or Instagram or Facebook messaging each person, and asking, "Do you know anyone that would want Asian veggies?" And that conversation would often lead to answers like, "Yes, me!" Or, "Oh my God, my parents!" Or '"Yes, I know six people who would need this!" So just hearing that really helped lead to my conviction.
Why are the quantities so big? The prices are really low, too! 
I get that feedback all the time, like, "What am I supposed to do with four pounds of yu choy?" And my joke is, it's like spinach — once you fry it up, two pounds becomes, like, five grams. The problem we face is that, if we want to do supermarket-style quantities, we would have to increase our employee headcount to have more time to package, as well as more bags. So it's a business decision if we want to invest in doing smaller quantities. And many people might not know this, but at most Chinese supermarkets, they don't let you go and pick out your produce quantities yourself. A lot of times, it's already bagged, and those bags are often two to three pounds.
How many people work for you?
My dad has at least 10 to 12 people working at the warehouse. They do the packing for us. Then, most of the Asian-Veggies.com deliveries I handle, so I've got myself and three other drivers.
How did you start a partnership with Welcome to Chinatown, donating produce to seniors?
One of my best girlfriends from high school, Crystal Lee, her sister is [Welcome to Chinatown co-founder] Victoria Lee. So I reached out and was like, "Hey I wonder if there's any way I can help your cause." We eventually caught up and decided to raise money because there's a lot of elderly people in Chinatown, and they want produce to cook with. I was like, "Oh my God, for the first time I have something people need!" So it was a no-brainer.
Are you expanding the products that are available?
We just added these dried noodles, called Shandong style noodles. Then we had these new cucumbers called TianJin cucumbers … We're pretty thick in feedback, too. I have a Trello board of what things people are asking for, like vinegar, tofu or Chinese sausage. So we're working on that.