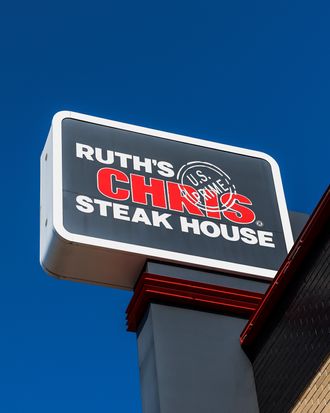 Photo: John Greim/LightRocket via Getty Images
Among all the (justifiable) anger resulting from the mismanagement of the Payroll Protection Plan — ostensibly designed to help small businesses, ultimately seeming only to help big chains — perhaps no company has gotten more heat than the meat-and-potatoes chain Ruth's Chris, which somehow managed to secure two separate $10 million loans. And despite the uproar over the loans — and other companies like Shake Shack taking steps to, in essence, "return" their loans — it looked for a while there like Ruth's Chris was going to double down on their double loan and use the $20 million.
Now, though, it seems the Florida-based steak chain has come to the conclusion that this is indeed a bad look — even for a company that is apparently fine with a stupidly awkward name like "Ruth's Chris" — and the company has announced it will take similar steps to "return" the loan, saying in a statement that it has "decided to accelerate that repayment."
For those who have been keeping track of Ruth's Chris (perhaps for the first time ever), news of their loans was met with immediate backlash, and a Change.org petition drew more than a quarter-million signatures. For a brand built on the idea that it's, let's be honest, very boring, this was surely not the kind of exposure they had hoped for.