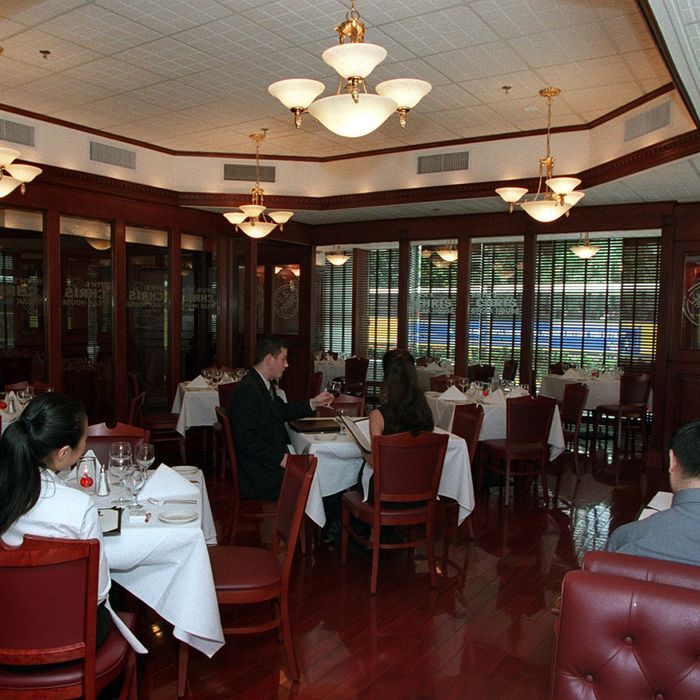 Ruth's Chris
Photo: K. Y. Chengty Images/South China Morning Post via Get
One of the biggest questions that has emerged in the wake of the coronavirus pandemic, and the arrival of the government's Payroll Protection Program, is this: What is Ruth's Chris? For most of its existence, the chain's marketing brand was that it was, reliably, the third-best steakhouse in every second-tier city in America. But now, Ruth's Chris has finally got people to pay attention to it: The chain has done this by securing a $20 million loan from PPP, which is — credit where it's due — the first interesting thing the chain has ever done. It is also, obviously, horrible.
For those who are unfamiliar, PPP is a part of the CARES Act that was intended to help small businesses by providing forgivable loans that could be used to make payroll. The PPP was also, as has been noted, not nearly enough: The $350 billion that Congress initially allocated for the loans has already dried up, in just two weeks. More money is likely on the way, but it could be too late for many people who actually need it. Unlike, say, a steakhouse chain with 150 locations.
Ruth's Chris is one of a number of major chains to tap into this fund, for which small businesses have been broadly defined to be any location with less than 500 employees. Others include the sandwich chain Potbelly and Shake Shack, both of which have faced criticism for receiving these loans. This morning, Shake Shack's founders announced they'd return their $10 million loan. It's the right move.
So what about Ruth's Chris? As the journalist Judd Legum writes in his newsletter Popular Information, small businesses like Diva-Licious Custom Cakes in Lake Worth, Florida, have permanently closed after being unable to access these funds, while Ruth's Chris, which reportedly has $86 million in cash reserves, got a fat $20 million loan. Ruth's Chris cashed in on PPP particularly despicably, as Legum points out, "by applying through two corporate subsidiaries, obtaining twice the limit for a single company on April 7." The company has, Legum adds, furloughed virtually all of its employees and only kept on managers. (It's also worth noting that in 2011 female employees sued the company for alleged gender discrimination.)
Interestingly, this situation now presents Ruth's Chris's owners with the incredibly exciting opportunity of doing a second interesting thing in the company's five-plus-decade history: Return the loan, so that someone who actually needs it can, hopefully, secure the money.
Of course, that probably won't happen. But when you see your local Chinese-American takeout place go out of business, the one that no one has heard of but which you know has the best sesame noodles in town, think about chains like Ruth's Chris, which is doing its part to ensure that other people are losing their livelihoods.
Update: Ruth's Chris announced it will "accelerate" its repayment, essentially giving back the loan.