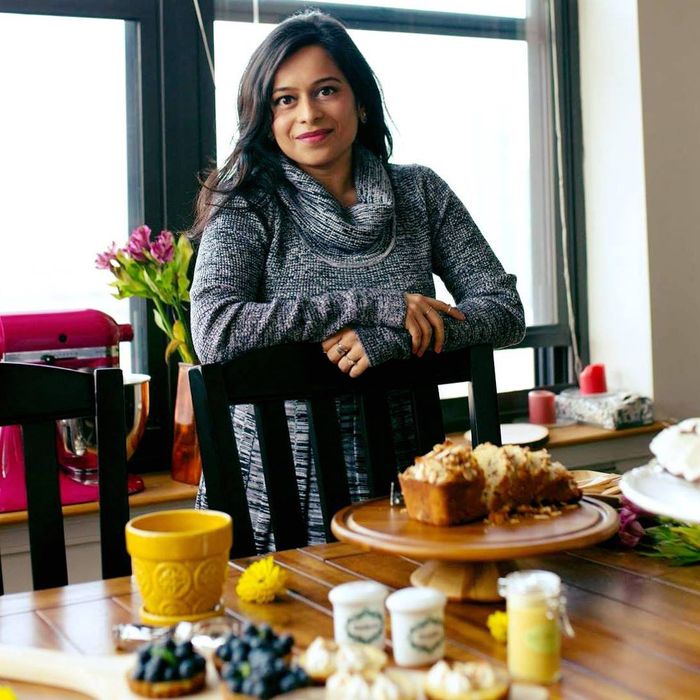 Garima Kothari
Photo: Garima Kothari/Facebook
Garima Kothari, a 35-year-old Jersey City restaurateur, was tragically found dead on Sunday in what is being called an apparent murder-suicide by the Jersey Journal. Kothari was five months pregnant, an autopsy revealed, and had opened her restaurant, Nukkad, earlier this year.
The Journal reports that Hudson County prosecutor Esther Suarez says Kothari was found dead in her Downtown Jersey City apartment around 7:15 a.m. on Monday, and that her husband, Man Mohan Mall, was found unresponsive in the Hudson River at roughly the same time. Kothari's death has been ruled a homicide by New Jersey's Regional Medical Examiner, and the cause of Mall's death is still being determined. The case is being actively investigated by the Prosecutor's Office Homicide Unit, and a final determination of the cause of death is still pending.
Mall was a vice-president at Deutsche Bank, per his LinkedIn page, and Kothari had been an investment banker before embarking on a career in food, as News India Times notes. Born in Kolkata, she got her M.B.A. before appearing on MasterChef India in 2010 and attending Le Cordon Bleu in Paris, where she got a pastry diploma. After working first in Florida and then as an events manager at New York University, she started her own business, catering events and conducting workshops, and also did food writing and photography.
Kothari went on to open Nukkad in February, launching her business just weeks before the coronavirus pandemic led to a restaurant shutdown in New Jersey on March 16. After trying takeout and delivery, Kothari then closed her restaurant on March 30. At the time, she wrote that, along with the safety and well-being of her staff, "the main reason is that Jersey City is right next to NYC and there seems to be no decision of quarantine or lockdown or even stopping of trains from & to NYC!!"
On April 19, Kothari announced she'd reopened the restaurant for delivery and takeout. Writing on her own Facebook page, she noted the situation around PPP loans, adding that she'd been serving donated meals to the Jersey City Medical Center. Kothari was coming up with new ways to drive business, namely meal packages and dosa DIY kits she'd introduced. Through these updates in particular, she comes across as someone who was passionate, determined, and not afraid to speak her mind. Hers is a life that was horribly cut short when it appears to have just gotten truly started.
Grub Street contributor Hannah Howard worked with Kothari, whom she memorialized on her own Facebook, as an editor for recipes and stories the chef contributed to the website Wine4Food. In that post, Howard calls Kothari "a joy to work with."
"Our last exchange was this super sweet note she sent me congratulating me on my baby and wanting to talk about new mom life," Howard writes to Grub Street. "She was five months pregnant and incredibly excited about being a mom. Another incredibly sad dimension to the story."