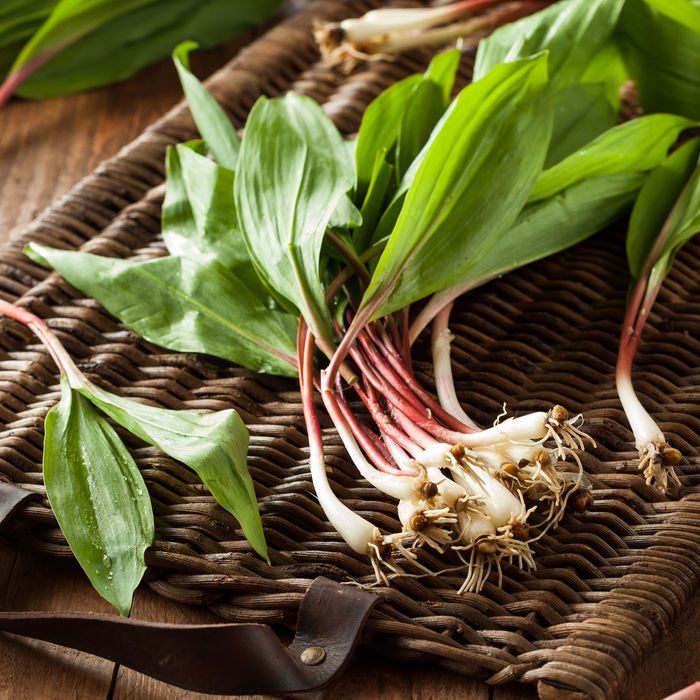 Photo: bhofack2/Getty Images/iStockphoto
Coronavirus be damned, the ramps are here. The first of the famously stinky stalks have arrived at Rick Bishop's Mountain Sweet Berry Farm stand at Union Square Greenmarket, and although they've probably been snapped up already by ramp addicts who eagerly anticipate this moment the way baseball fans get hopped up for opening day, Bishop predicts a robust season. In fact, "they're about a week early," says the foraging farmer, who started selling ramps at Greenmarket in 1986. Back then, they went for $2.50 a bunch; now, it's $5 a bunch, or five bunches for $20.
Seasonally inclined New York chefs love ramps because they mark not only the end of rutabaga season but a beginning: of spring and the bounty of produce soon to come. And over the years, you'd have been hard-pressed to find a locavore menu that didn't tout them to the point where ramp enthusiasm sometimes turned to ramp fatigue. For a while, in fact, among a certain overfed segment of the dining public, an actual anti-ramp sentiment reigned. With restaurants closed indefinitely for dine-in service, we miss the ritual. What we'd give right now to tuck into a restaurant-quality ramp risotto, or even that slightly absurd, Portlandia-worthy allium orgy, the multicourse ramp tasting menu.