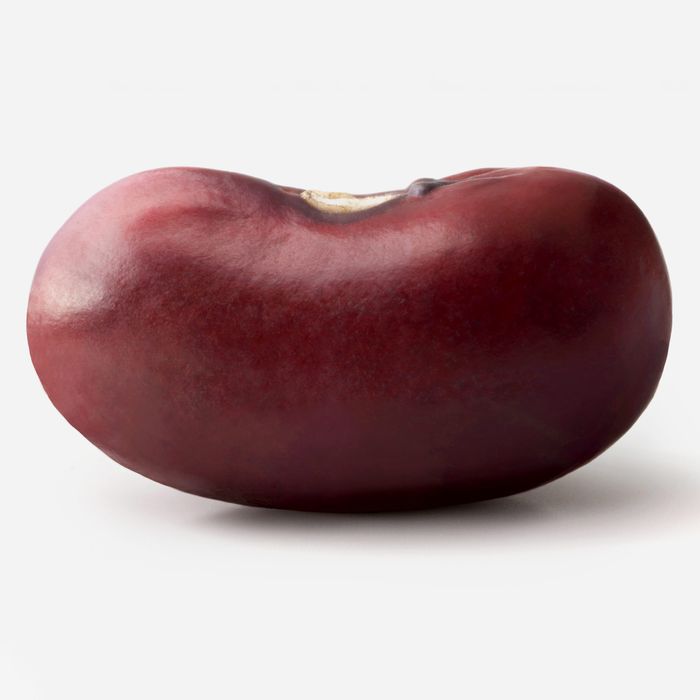 Not again …
Photo: Stuart Minzey/Getty Images
"Only one serving per prisoner!" one of my daughters cried, as another one of Dad's admittedly dreckish-looking viral "heirloom" bean recipes plopped down on the dinner table not long ago.
How long ago, you ask? It could have been last week, or maybe it was the week before, or the week before that. At this point, inside the increasingly stuffy, cramped Platt family space capsule spinning in an endless, Groundhog Day fun loop in the vicinity of Washington Square Park, who the hell knows?
Why beans? That's a good goddamned question too. At some point early on in this calamitous chapter in the life of New York City, everybody we knew, in the digital food world and beyond, started hoarding beans, so in our haphazard way, we started hoarding them, too: black beans, pinto beans, kidney beans, cannellini beans, great northern beans, and can after can of Mrs. Platt's favorite, the dreaded, though suddenly trendy, chickpea.
I've had a personal hatred for chickpeas forever — don't ask me why — but as the cans piled up and soon began to overwhelm other, more civilized everyday rations in the not-very-large family larder, the bean recipes began arriving in my inbox too. Recipes for rich and enticing bean soups and stews, for bean-rich pasta creations, and cheesy skillet-cooked baked beans designed to be eaten like farting cowboys around the fire, with stacks of toasty masa tortillas and big wooden spoons.
So it was my loony idea to spend a week or so with my restless, sometimes-hungry daughters and wife, working through some of these thrifty, survivalist creations. We'd record our impressions and reactions the way any proper working restaurant critic would. We'd even assign a star system to each recipe, each member of the family would be given a single star to dispense as they saw fit (one being great, half being "meh," and zero being "this is inedible garbage, Dad.") In the end, the four judges' total would be added up for the final grade.
First up, of course, was a doomed Alison Roman chickpea recipe, "Frizzled Chickpeas and Onions with Feta and Oregano" which you will find on page 168 of Ms. Platty's (and everyone else's) favorite new cooking bible, Nothing Fancy. Sadly, our underdrained chickpeas didn't frizzle, the chunks of feta were rock hard, and the family chef that evening didn't help matters by plating her recipe with slices of too-greasy cheddar sausage. The final total was three-fourths of a star — three votes of one-quarter star, with Dad providing a goose egg. "Corona day 1," Ms. Platt wrote sadly next to the recipe. "It did not work out."
Day two on the weekly family cook's schedule was Dad's turn, and so I turned hopefully to that great gusher of comforting viral hoarder recipes, my New York Times Recipe Box. "Cheesy Spicy Black Bean Bake" was the cowboy fantasy I chose, an appealing-looking mix of skillet-cooked beans, cumin, tomato paste, and melted cheese, which I enlivened with a decorous chopping of the last of our cheddar-sausage reserve.
"I have no major complaints, Dad, but the taste profile is a little basic," said Daughter No. 1, who offered a grudging half of her star. Daughter No. 2 objected to the presence of "too much mush" at the bottom of the skillet (she was not wrong, and also half a star), while Mrs. Platty ate her viral beans in ominous silence before offering another half star. "Any chickpea is better than this," she said.
On day three, the chef was Daughter No. 1, who pleaded for carryout on the grounds that, as a refugee college student, she had too much work to do, and was also on the verge of malnourishment thanks to Dad's little experiment. She argued for the great West Village Israeli restaurant, Taïm, which derived from an ancient hummus-rich culinary culture, after all, and so on that night we gratefully devoured a large bag of hot pita sandwiches filled with the usual crunchy falafel balls, along with vats of hummus (four quarantine stars from the Platt family) and a variety of Middle Eastern salads.
On day four (or maybe it was day 14) the drumbeat of shelter-in-place pantry recipes commenced again. We gamely ingested Dad's version of frijoles and rice, which looked plenty grim, I'll admit, but was made with real soaked beans, plenty of chicken stock, and a generous stub of bacon. (One star from Dad, who utilized generous splashes of his favorite Crystal hot sauce; zero stars from everyone else). We sampled canned baked beans with "Irish bangers" from our local Gristedes (two stars), and an excellent Ina Garten cannellini bean soup that simmered on the stove all day, but which no one in the family bunker seemed to pay attention to except me.
On the final day of our grand excursion into beanland, Mrs. Platty decided to take one last stab at her beloved chickpeas. We stayed, apprehensively, in our little quarantine zones around the apartment while she bustled in the kitchen, and when the call for dinner rang out, we shuffled to the table one by one, like the aforementioned prisoners, set to receive our daily rations.
"Creamy Chickpea Pasta with Spinach and Rosemary" was the name of the recipe, another pantry special from one of the Times' great bean enthusiasts, Alexa Weibel. The pasta was enlivened with sizzled garlic and shallots and gouts of heavy cream. There were shreds of nonfrozen spinach in the mix, as well as a dappling of pre-fried chickpeas, which provided an uncannily pancetta-like texture and crunch.
"It's probably a little fattening, but if you cut out your midnight ice cream, Dad, you should be fine with this," one of the daughters helpfully said.
Dad was moved to open a bottle of wine with dinner. We toasted the chef, and took our vote. (Three and a half stars, the half star being cast by Daughter No. 2 because, as she explained, "I don't like shallots.") Then, for the first time in a long while, the Platt family ate their quarantine rations in the little apartment in a happy, almost contented silence.