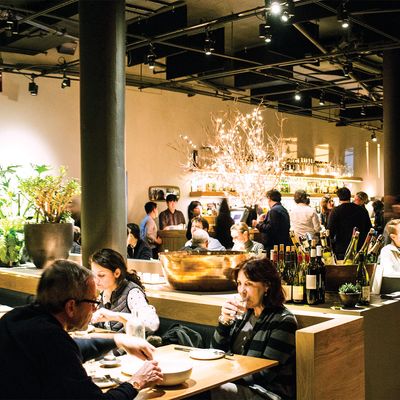 New York City's Cosme came in at No. 23 on last year's list.
Photo: Carolyn Griffin
With many of the best restaurants around the world closed due to the spread of the novel coronavirus, the group behind the annual 'World's 50 Best Restaurants' awards has announced that there will be no ceremony in 2020. Instead, the awards will take place in Antwerp, Belgium, in summer 2021.
In an announcement on their website, organizers at William Reed, the company behind the 'World's 50 Best,' said they will instead focus their efforts on developing "impactful initiatives that will help the world work together in this time of need," and "bolster businesses, while continuing its editorial campaign to support restaurants, restaurant workers and chefs."
Last year, French restaurant Mirazur was named No. 1 on the list followed by Noma in Copenhagen and Spain's Asador Etxebarri. All three restaurants are currently closed due to nationwide coronavirus shutdowns.