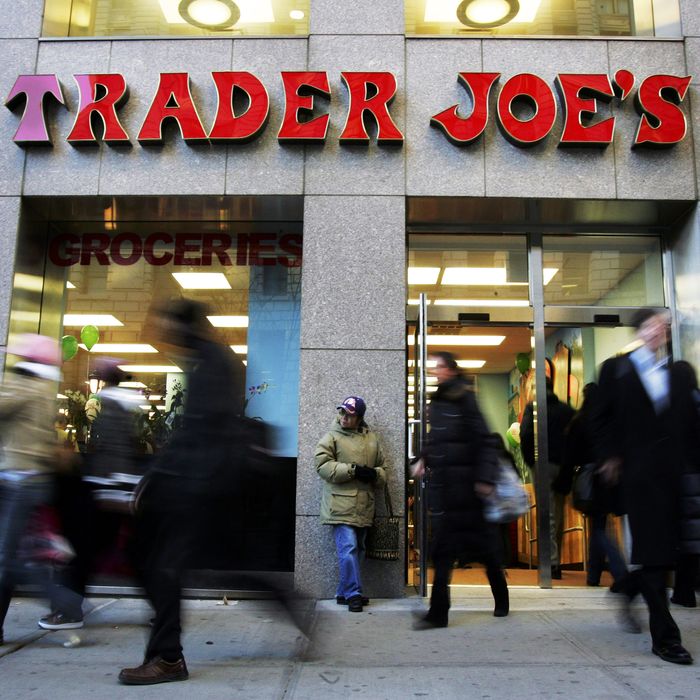 Photo: Michael Nagle/Getty Images
On Monday, Trader Joe's announced plans to close its grocery store and wine shop near Union Square after an employee who tested positive for coronavirus worked a shift the day before.
Today, that location has reopened to the public after being "fully cleaned and restocked," according to an announcement on the Trader Joe's website. But three other Trader Joe's stores in New York City remain closed: One at 72nd and Broadway on the Upper West Side, where an employee diagnosed with COVID-19 worked on March 26; and locations in Soho and Chelsea, where employees tested positive for the virus after working on March 17.
Trader Joe's has yet to announce reopening dates for any of the other New York stores named above. Overall, the supermarket chain has been forced to shutter eight locations around the U.S., including two in New Jersey and a store in Plainview, New York.