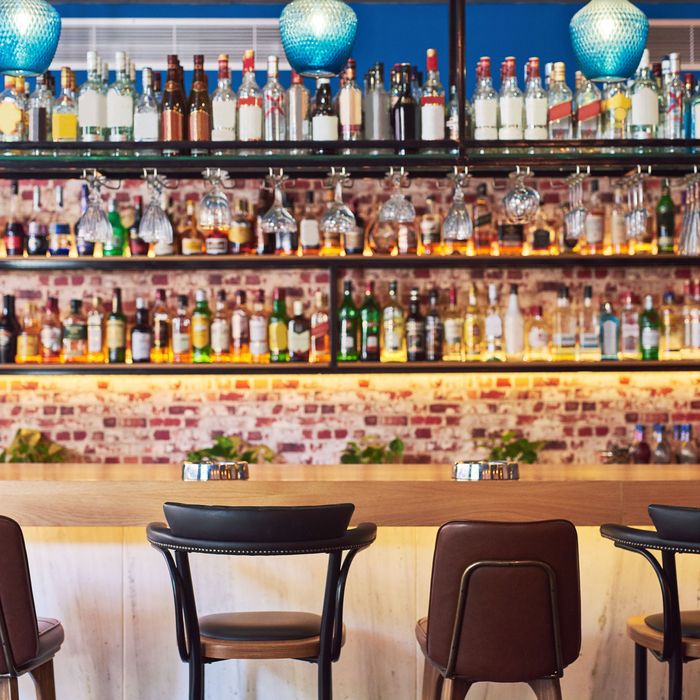 Photo: Yuri Arcurs/Getty Images
Starting last night, restaurants and bars throughout the State of New York are now barred from providing dine-in service. The new rules, however, allow for restaurants and bars to continue selling food via takeout and delivery — and including alcohol on their to-go menus.
This morning, the State Liquor Authority finally released more details on exactly how off-premises alcohol sales will work. Here's a breakdown of the new ordinances.
The State Liquor Authority is temporarily relaxing its rules.
Under the current law, a restaurant could not sell cocktails or alcohol to go. The right to sell alcohol that can be consumed on- or off-site is usually reserved for, say, a brewery.
On-premises alcohol sales are banned through April 15.
As of last night, restaurants and bars have officially been barred from providing dine-in service. According to the SLA, that ban will also include manufacturers (i.e., breweries, distilleries, etc.) that have been barred from making on-premises alcohol sales through April 15.
Liquor and wine will be available for takeout or delivery for the first time.
Beer has been allowed for takeout and delivery, but not wine or liquor. Now, restaurants, bars, breweries, distilleries, and anyone else with a liquor license can sell them directly to customers for off-premises consumption.
Liquor-license holders may only sell what they have a license for.
Here's how the SLA puts it: "For example, a tavern wine licensee may sell beer, wine, cider, mead, and wine product, but not liquor, and a farm winery may sell any New York State–labeled wine, beer, cider, mead, or liquor, but not non–New York State products unless it has an on-premises license as well."
The alcoholic beverages must be sold with food and delivered by someone with a copy of the liquor license.
The beverages can be sold "in any closed and sealed original container of any size," but they must be sold in tandem with food. Additionally, whether restaurants and bars use a third-party delivery service like Caviar or Grubhub or employ their own delivery team, those delivery people must have a copy of the liquor license with them.
Alcohol may only be sold during hours mandated by the local municipality.
For instance, bars may not sell alcohol between the hours of 4 a.m. and 8 a.m. in New York City and that rule will remain in place for takeout and delivery sales of alcohol. And if an establishment's liquor license only allows them to sell alcohol until midnight, for instance, then that rule will also remain in place for off-premises sales.
Anyone caught selling liquor on premises will face massive fines or liquor-license restrictions.
According to the SLA, any businesses caught making on-premises alcohol sales will face a fine of up to $10,000 for retail businesses and up to $100,000 for manufacturers as well as "suspension, cancellation, or revocation of its license."
We're committed to keeping our readers informed.
We've removed our paywall from essential coronavirus news stories. Become a subscriber to support our journalists. Subscribe now.