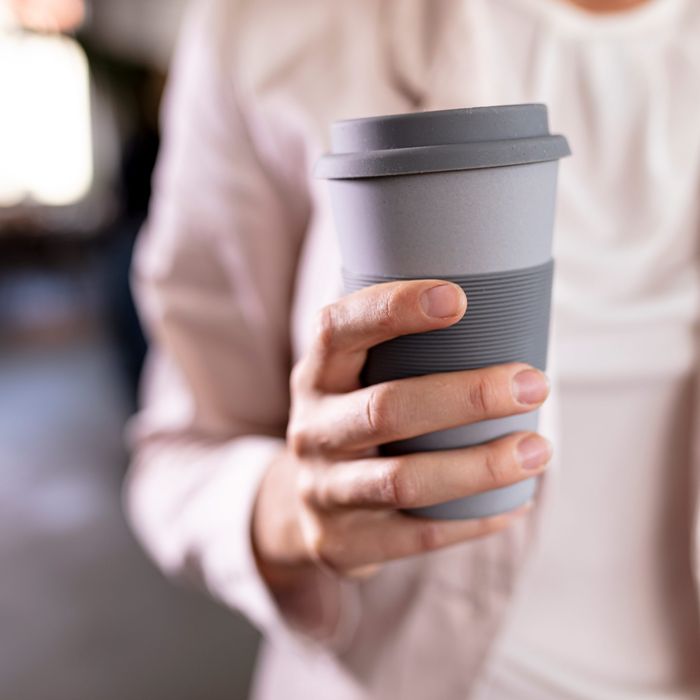 Leave your personal cups at home for now.
Photo: Ems-Forster-Procuctins/Getty Images
After closing and reopening hundreds of stores in China amid the coronavirus outbreak, Starbucks is preparing for the potential spread of the virus in the U.S. by instituting a number of precautionary measures, including a ban on personal cups until further notice.
"Our focus remains on two key priorities: Caring for the health and well-being of our partners and customers and playing a constructive role in supporting local health officials and government leaders as they work to contain the virus," executive vice-presidents of U.S. retail Rossann Williams wrote in a blog post, according to USA Today.
Additionally, the ban will extend to "for here" cups provided by Starbucks, though anyone who brings a personal cup or asks for a "for here" cup will still be given a ten-cent discount per company policy.
Williams's outline of Starbucks's response to the virus also includes "increased cleaning and sanitizing," instructions to managers on how to deal with sick employees and/or customers and possible store closures, and restrictions on business-related travel through March 31. Meanwhile, the company made the decision earlier this week to hold a virtual shareholders meeting this year instead of the in-person event that was scheduled for later this month.