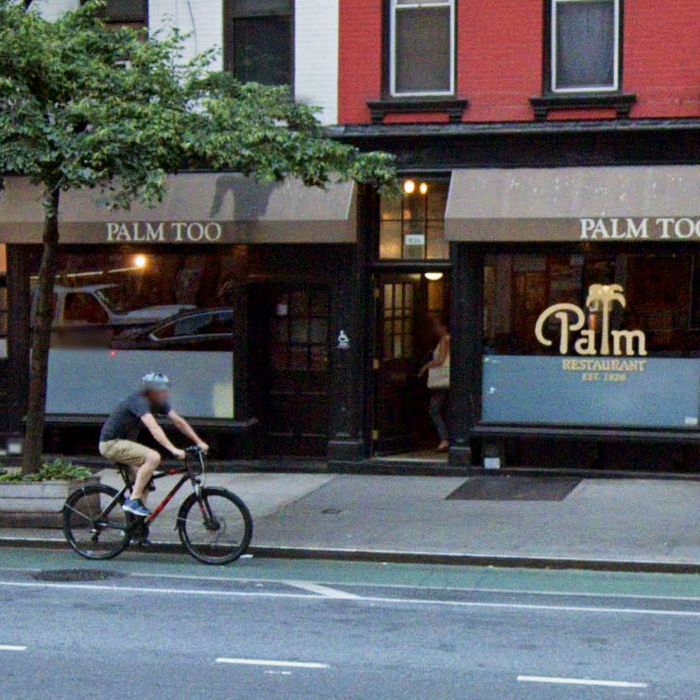 New York City certainly isn't short on steakhouses. But the city is running distressingly low on restaurants with long histories, especially following the news that the legendary Palm Too Steakhouse has shuttered after 47 years in business.
The Midtown East staple opened directly across the street from the Palm Steakhouse, founded in 1926 by Pio Bozzi and John Ganzi, which became a favorite among New Yorkers and celebrities, many of whom were portrayed in caricature form on the restaurant's walls. Warm service, consistent food, and undeniable charm made Palm a huge success, and in the 1970s, Bozzi and Ganzi's descendents grew the restaurant's national foodprint with locations around the U.S. and even in Mexico and opening Palm Too in 1973. But in 2015, they made the difficult decision to shutter the original restaurant and sell the building that housed it.
Unfortunately, members of both families have been embroiled in disputes in recent years, including a protracted legal battle that led the company to declare bankruptcy last March. And now, as Eater reports, the entire chain has been sold to Landry's, the company behind Del Frisco's, for $45 million.
Though locations in Hell's Kitchen and Tribeca will remain open, Palm Too was all that was left of the Palm Steakhouse's original charm. It will be sorely missed.