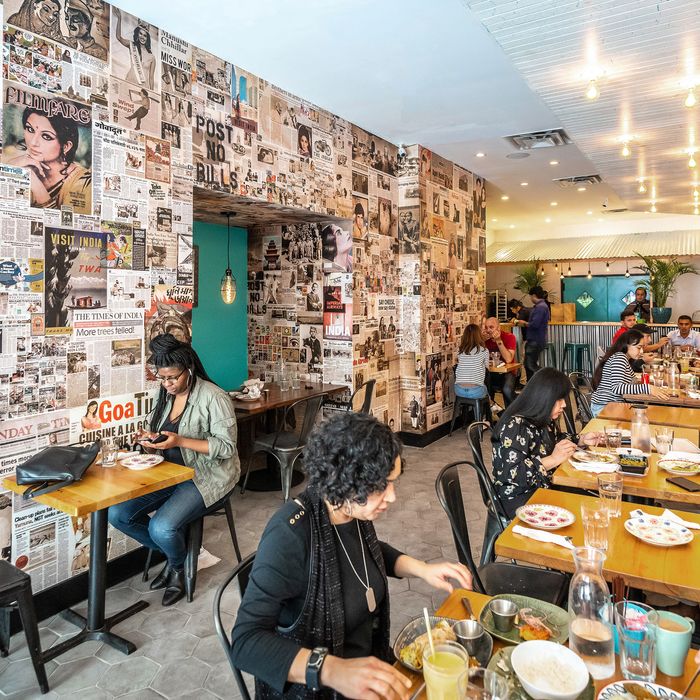 Chefs and owners are begging the state government to delay sales-tax payment.
Photo: Noah Fecks
Facing down an indefinite shutdown, restaurant and bar owners in New York — as well as around the country — have been pleading for the government to delay today's sales-tax payment. Chefs and restaurateurs hoping for any kind of financial relief didn't exactly get what they were hoping for. In a press conference today, Governor Andrew Cuomo says that the deadline for the sales tax will remain today, but that interest and penalties will be forgiven. Some chefs Grub reached out to, however, say they've already paid the sales tax.
Some other states delayed payment, including Alabama and Massachusetts, and there was hope in New York that the industry would get some help here. In a press conference yesterday morning, New York State budget director Robert Mujica said the state government was considering a delay, but that the taxes are from precrisis revenues. Calls for the state to delay tax payment have been circulating widely on social media as one key step that the government can take. In an Instagram post, the New York Hospitality Coalition — which has sprung up in response to the coronavirus crisis — argues that for many business owners, if they pay the sales tax, then their paychecks will bounce on Monday for lack of funds.
This post has been updated after it was announced that the sales-tax payment would not be delayed.
We're committed to keeping our readers informed.
We've removed our paywall from essential coronavirus news stories. Become a subscriber to support our journalists. Subscribe now.