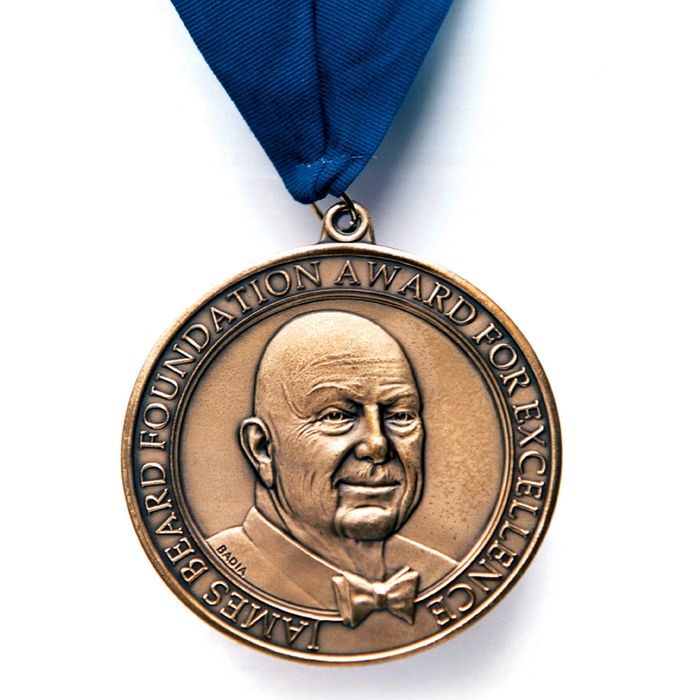 Photo: James Beard Foundation
The James Beard Foundation announced this afternoon that the organization's three awards ceremonies will be postponed until summer 2020. According to the statement, "as of now," finalists for this year's awards will still be named on March 25 in Philadelphia, as previously planned.
"We are mindful of how this virus is negatively impacting the hospitality industry at large, both from a well-being and economic standpoint," reads the statement. "As such, our organization has taken the guidance of the CDC, the counsel of our legal advisors and our Board of Trustees, and has worked closely with our partners to make the decision to postpone the annual James Beard Awards to summer 2020."
That includes the Media Awards, scheduled for April 24 in New York City and the Leadership and Restaurant & Chef awards ceremony, scheduled for May 3 and 4, respectively, in Chicago.
The James Beard Foundation plans to work with its business partners and members of the restaurant and food industry to identify which dates will work best for a summertime awards ceremony.