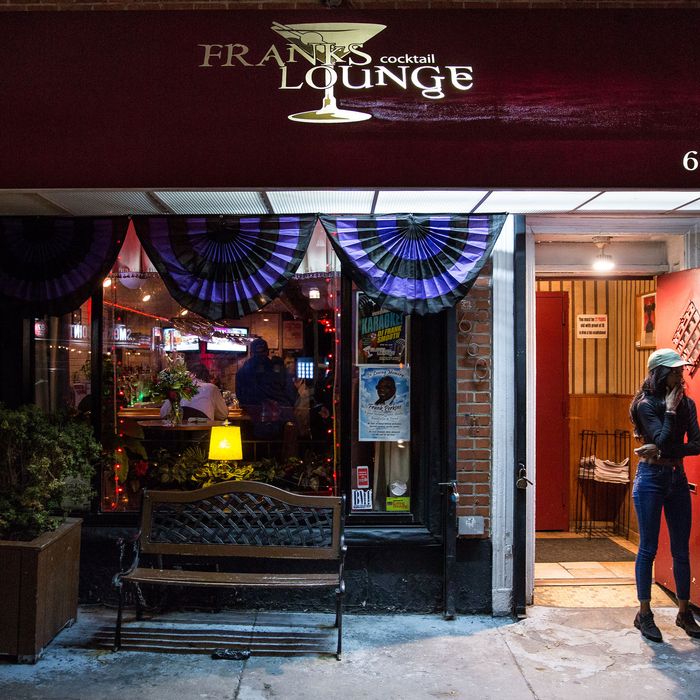 As Fort Greene struggles to hold onto its legacy as a historically black neighborhood, there's a new report that one of its most iconic hangouts will close next month.
EastNewYork.com reports that Frank's Cocktail Lounge, the black-owned bar and music venue founded by the late Frank Perkins in 1974, will shutter after Perkins's sons made the difficult decision to sell the building at Fulton Street and S. Elliott Place.
The bar, which hosted karaoke nights, live jazz, and dance parties, welcomed generations of Brooklynites, proving popular with both longtime residents of Fort Greene and the younger (and whiter) contingent that has come to call the neighborhood home in the last two decades. Fans of the two-story bar with the iconic stucco ceiling have taken to Twitter to mourn.
The news comes two years after Frank Perkins died at age 87. He was succeeded by his sons Tyrone and Terry, who tell EastNewYork.com that nothing precipitated the change, just that it was time. Frank's will serve its final cocktail on Friday, April 10. Grub Street has reached out the family and we will update this story as more information becomes available.