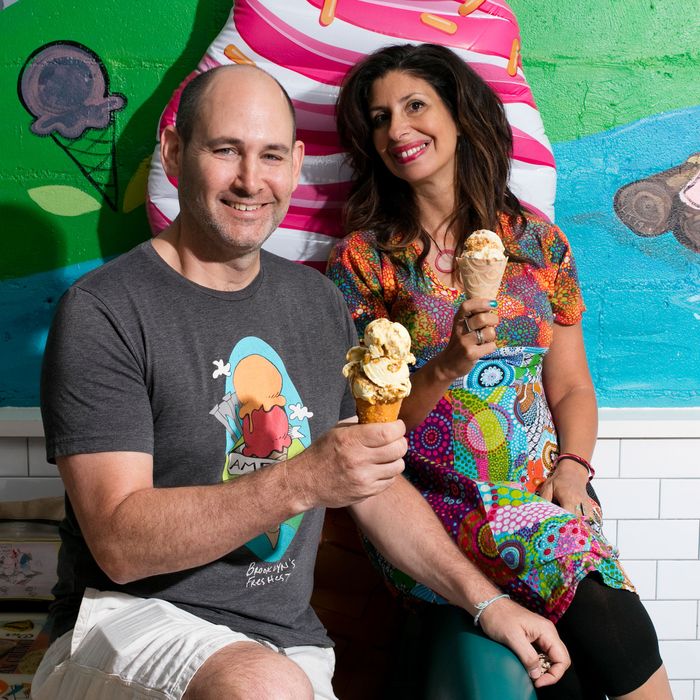 Ample Hills, the Brooklyn-born chain of ice-cream parlors, has filed for Chapter 11 bankruptcy, according to a report from the Real Deal. The company hasn't announced plans to permanently close any locations yet, but cites cost overruns on its Red Hook factory as the primary cause of the bankruptcy filing.
"This is a strategic decision that allows us to course correct and continue doing what we love most: creating a delicious product from scratch, in our beloved Brooklyn home," the company said in a statement to Real Deal.
In the ten years since Brian Smith and Jackie Cuscuna founded the company, Ample Hills grew from a pushcart to 16 locations: 13 in New York City, 1 in Jersey City, and 2 in Florida. A location in Los Feliz closed in January. One of the New York locations includes a massive Red Hook factory and museum, which opened in July 2018, and seems to have burned through much of a $4 million funding round completed in 2015.
"Because the Factory delays impacted Ample Hills' expansion strategy, the Factory has not been as fully utilized as Ample Hills originally planned, which has led to continuing operating losses," reads an affidavit filed by Smith. According to court filings, Ample Hills has until July 13 to hand in a bankruptcy plan.