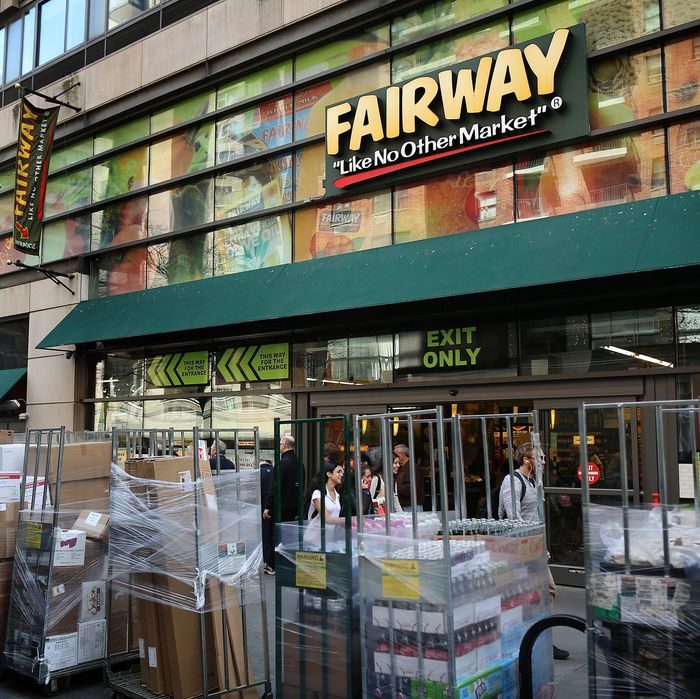 Photo: Victor J. Blue/Bloomberg via Getty Images
While much of the nation's attention has been squarely focused on battling the spread of coronavirus, Seattle tech giant Amazon quietly placed bids on four locations of Fairway, the embattled grocery chain, which filed for bankruptcy in late January.
According to the New York Post, Amazon put in bids for two locations in New Jersey (Paramus and Woodland Park), a location in Pelham, New York, in Westchester County, and the 52,000-square-foot Fairway in Red Hook, Brooklyn. The company did not bid on the other ten Fairway locations that were on the auction block.
A source close to the auction told the Post that it is very likely that Amazon will win the four stores. What the company will do with the stores — turn them into distribution centers, convert them to Whole Foods locations, or establish new locations of the Amazon Go brand — is still undetermined.